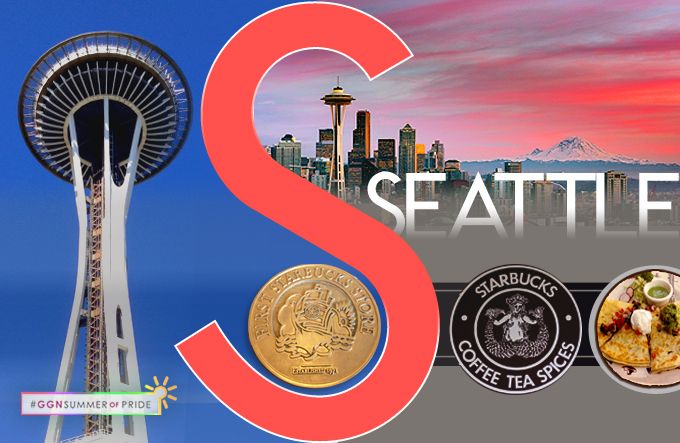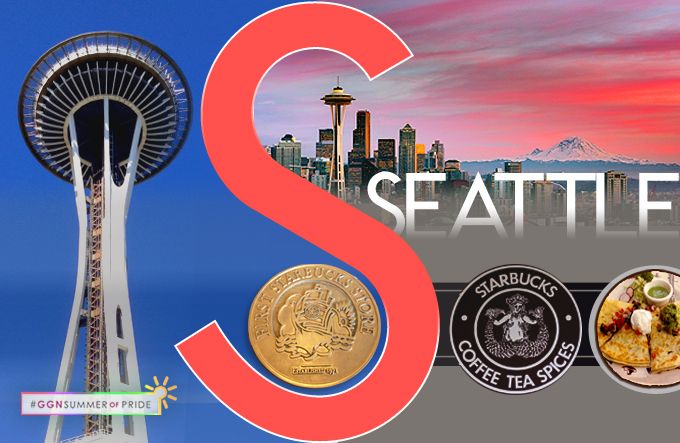 If you're like me and other travellers preparing for a cruise, you likely make the decision to head into a departure city early to avoid delays and panic, though you only have a limited time to play and you want to get in as much as you can. I was leaving for a Majestic Alaska cruise and wanted to see as much of the beautiful city of Seattle as I could, so I compiled a short list of things to do in twenty-four hours:
Seattle, Washington, home of the very first Starbucks built in 1971, and where Costco, Microsoft, Amazon. and Nordstrom (along with many others) have their headquarters.
Seattle, known as the Emerald City, is very green and stays green year round (hence the name). Like the Wizard of Oz's Emerald City, Seattle's skyline appears like magic coming up over the highway. What you don't expect to see if you're a first timer is Mount Rainer – there's the skyline with beautiful blue water and tons of forestry and then boom – a mountain! Emerald City indeed!
The Space Needle is a tourist must when visiting Seattle and it's the best way to take in a 360-degree panoramic view of the entire city. Its grand opening was April 21st 1962. The needle stands at 184m (520 feet) and the ride up only takes 41 seconds. Dreamers Meet Doers Visions of an Eiffel Tower for the Space Age is one of the slogans you'll see as you enter the Needle with tons of old photographs and history details about the structure.
Tip: Go early in the morning to avoid the lineups.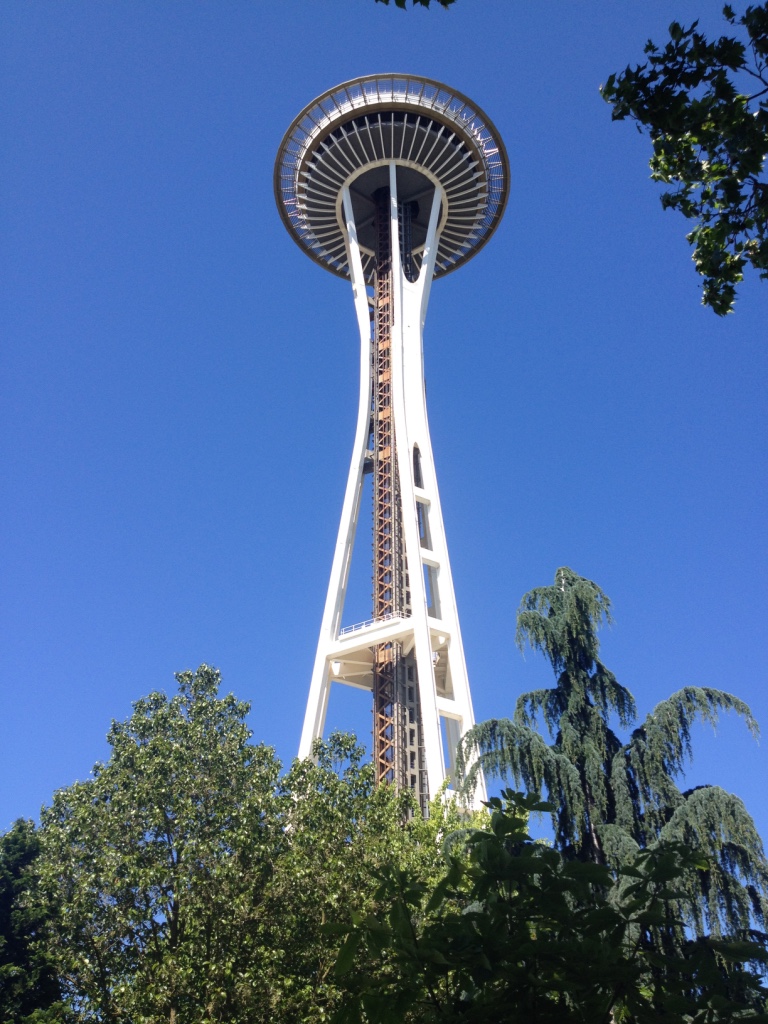 Image credit: S.Travel
Here, take in breath-taking views of Mt. Rainier – trust me when I tell you to just admire its beauty, as no picture could ever capture it properly. Seattle is stunning with its mountainous backdrop, surprisingly diverse wildlife (everything from orcas to bald eagles) and skyscrapers filling out the downtown core.
Once you've done the full lap, head down to Skycity Restaurant and take in more fresh views alongside delicious fare.
And on your way out, directly below the Needle, be sure to visit the Chihuly Garden and Glass exhibit.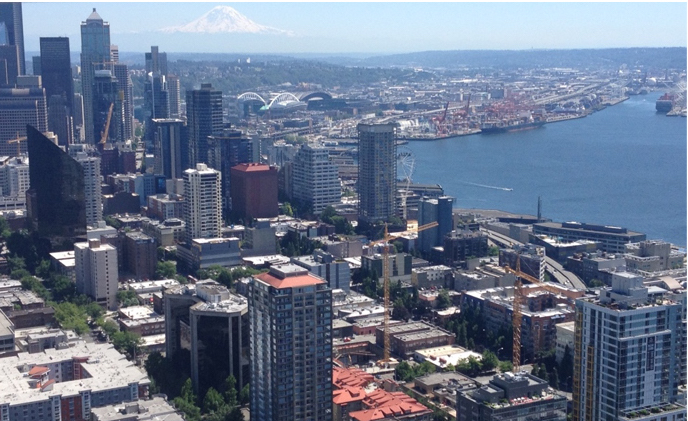 Image credit: S.Travel
At 110 years old, Pike Place Market is filled with tons of vendors lining the waterfront including hand-crafted jewelry, fresh cut flowers, and art. You'll also find tons of restaurants, fresh crab rolls, fish, and bakeries from all over the world. Then you can spend the day basking in the sun and taking in the views.
Make sure to stop by and visit the original Starbucks built in 1971. You'll know where it is when you see the line up of people trying to get in and catch a glimpse, grab a coffee, and take home souvenir mugs and tumblers from this historic place.
Image credit: S.Travel
Travel tip: Want to get around town without paying for a taxi or an Uber every time you have to get somewhere? Use the Light Rail to get into the city or take Rapid Ride, where $2.50 can get you around the city for 2 hours.
Underground tour of Seattle, takes you beneath the sidewalks that were built after the Great Fire of 1889. Take in the history of this city that was rebuilt on top of stairs and uneven surfaces outlining where the city once stood. Looking for something a little more spooky? The same company leads an Underground Paranormal Experience tour.
Take a stroll along 1st Avenue, lined with restaurants featuring Mexican and Asian cuisine along with bars and outdoor patio settings to grab a drink with friends. Villa Escondida  is a great place to stop in for some authentic Mexican food, where you can sit back and relax with a margarita. I chose to pair mine with the SHRIMP QUESADILLA: grilled lime marinated shrimp with diced tomatoes, onions, and mozzarella cheese on a flour tortilla. Served with sour cream, guacamole, and pico de gallo. And of course, a visit to a Mexican restaurant wouldn't be complete without an order of churros to finish off the meal. Gracias!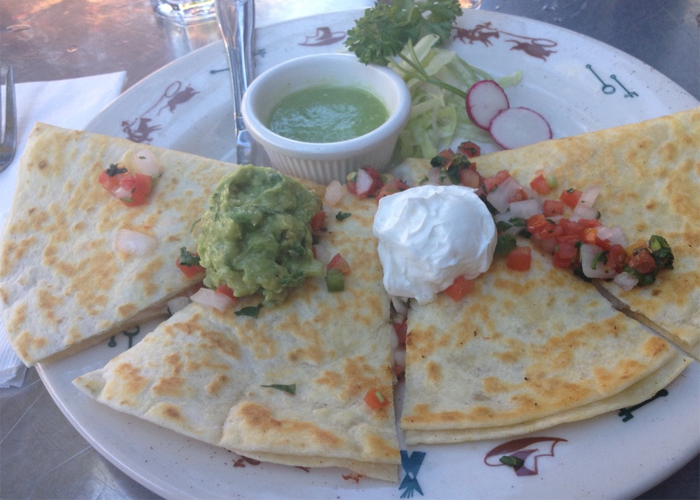 Image credit: S.Travel
Head over to Capitol Hill, for a colorful urban scene and the historical hub of LGBTQ culture. And if Pride is happening while you're in town (usually in June), then you're in for a treat! Merchants line their stores with pride flags and balloons and the city celebrates diversity, with the parade happening across 4th Street on the Sunday.
All are welcome!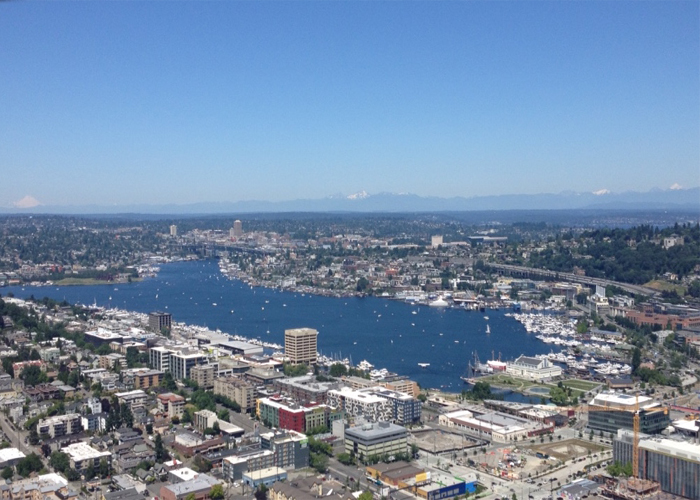 By Sabrina Pirillo, S. Travel editor