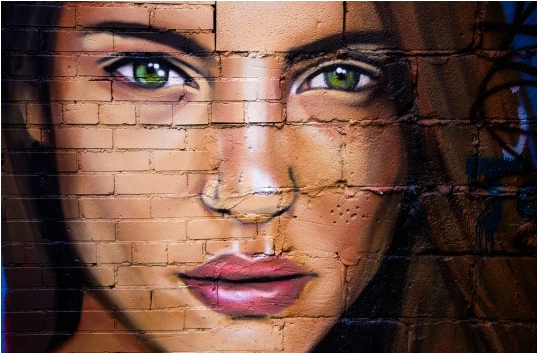 In recent years, Toronto has made huge strides in catching up with our cultured art loving neighbours to the East: Montreal.  You may have suspected as much what with Luminato and Nuit Blanche getting lots of press every year, but there's so much more out there than that.  And with the help of The Ritz-Carlton's resident artist, Jacqueline Poirier, you too can enjoy art in the Tdot.
Here are some of Jacqueline's suggestions:
–  Look up the independent galleries popping up around your neighbourhood and visit the Art Gallery of Ontario
– Our back alley's are a veritable art gallery in their own right.  Enjoying them is free, and the selfies you'll take will be the envy of all your friends!
– Fashion bible, Vogue, has dubbed West Queen West one of the coolest neighbourhoods in the world!  Take a look and find out why.
– Art, culture and entertainment are thriving in the historic Distillery district.  The Victorian buildings provide the perfect backdrop to Toronto's booming artistic expression.
For everything you need to know on Toronto's art scene CLICK HERE and start exploring today!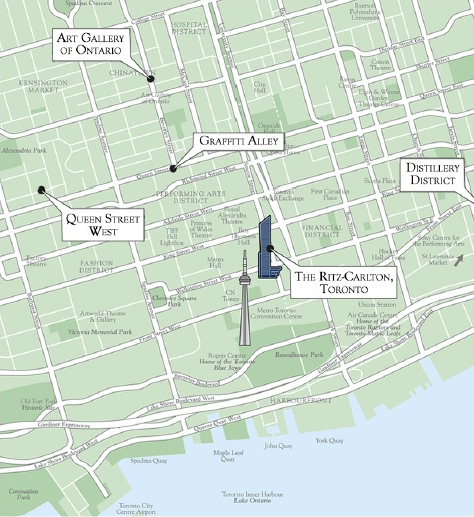 After a day of feeding your creative minds, why not stop in to the Spa My Blend by Clarins at The Ritz-Carlton Toronto to take care of your weary body?
Shaun Proulx Media recently enjoyed the Floating On A Cloud experience where we were pampered in our own private suite, including our favourite relaxation tool – a huge tub!
Our feet were scrubbed and rubbed in all the right ways using essential oils of rosemary, rosewood and mint mixed with sugar and salt.  Then we enjoyed deep full body massages.  We loved the customized oil blends, the professional, experienced and attentive staff who listened to our needs and of course the bubbly!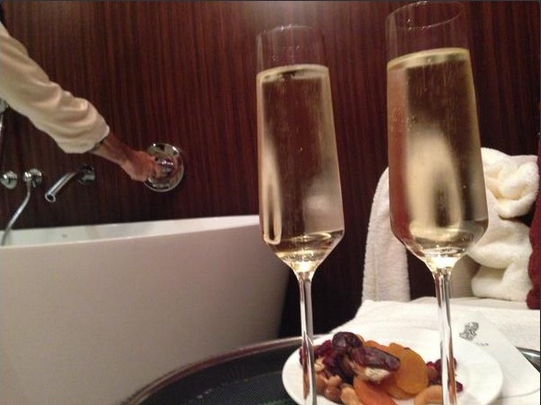 Cheers, we can't wait to go back for more!