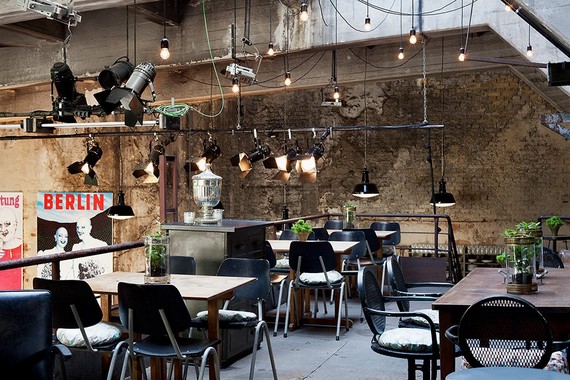 LGBT TRAVEL :: La Soupe Populaire. Combining the concept of fine food with contemporary art, La Soupe Populaire (which means soup kitchen for everybody) is located in the Studio House of what once stood as a Brewery surrounded by constantly changing exhibitions of interesting contemporary art, based of course on what's being served.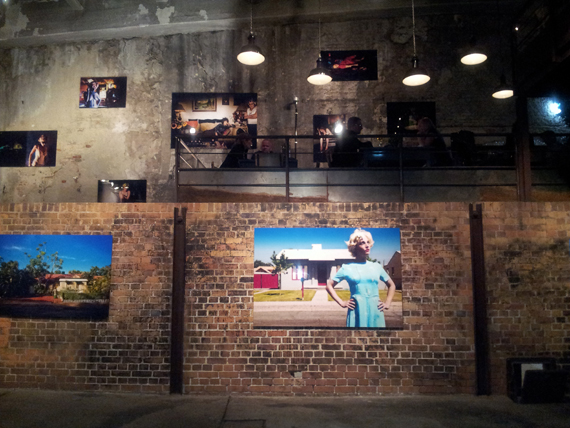 Featuring minimalist table settings, warm lighting and 1930's designed porcelain dishes, guests can choose to dine in the Studio House or at the Chef's Table in the kitchen, an intimate gathering space for friends to watch food creation at its finest.
La Soupe Populaire is also the latest restaurant run by the starred chef Tim Raue. Awarded two Michelin stars for his food's quality and originality, this is his third restaurant in Berlin. Raue's menu is part of an overall concept and his creations are inspired by the art being exhibited with four appetizers, four main courses and two desserts and a selection of ten reds and ten white wines to compliment each item on the menu:
S.Travel's recommendations:
– Fried herring with mustard seed and lamb's lettuce.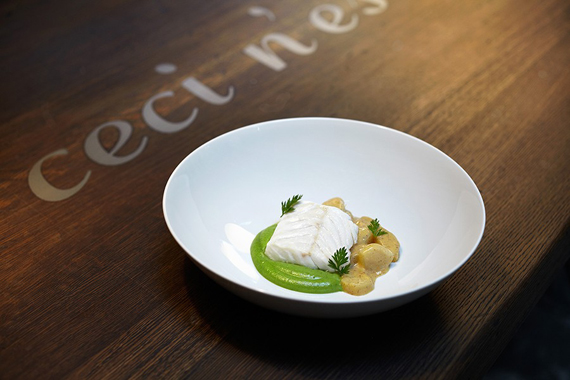 -konigsberger klopse (also known as lamb meatballs) with mashed potatoes and beet root.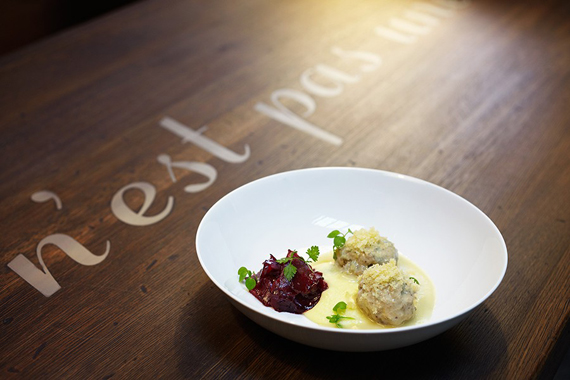 -And finally our personal favourite to end a fantastic meal: the restaurant's infamous Bee Sting Cake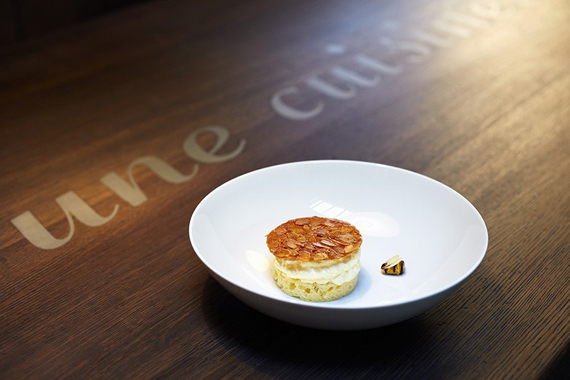 A unique setting where the art is complimented by the food and the atmosphere is warm and inviting, La Soupe Populaire is the perfect place for any diner who's ready for a different experience.
More on La Soupe Populaire here.
–  S.Travel Approved*
* S.Travel is our coveted publishing stamp of approval on LGBT travel destinations, accommodations, bars, restaurants, adventures and experiences. Look to S.Travel for the very best LGBT travel the world has to offer. Join us on Twitter and Facebook for the latest in LGBT travel ideas, tips and fun, and sign up to receive our free  S.Travel Newsletter.