LGBT TRAVEL :: The Mandala Hotel. Welcome to The Mandala Hotel, Berlin's only independent privately managed 5-star superior hotel, offering the most spacious rooms in Berlin.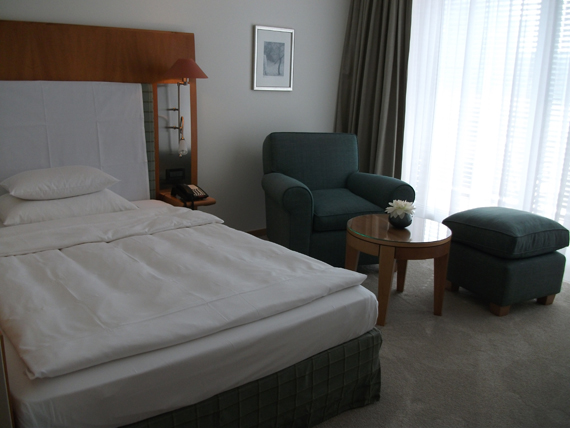 Established in 1999, The Mandala was meant to be a care facility for older people but today offers visitors 158 luxurious studios and suites ranging from the charming City Studio to the extravagant Top Of The Town Penthouse. All spaces include walk-in closets, free Wi-Fi, kitchenettes and spacious bathrooms. The smell of fresh flowers fills the halls each day and we thoroughly enjoyed morning coffee on our garden-facing balcony. The Mandala is the perfect place to find serenity when you're right smack in the center of Berlin's hustle and bustle.
Your stay also includes daily buffet style breakfast (with miles of options to suit anyone's taste buds) at the award-winning FACIL restaurant, located in the inner courtyard of the hotel.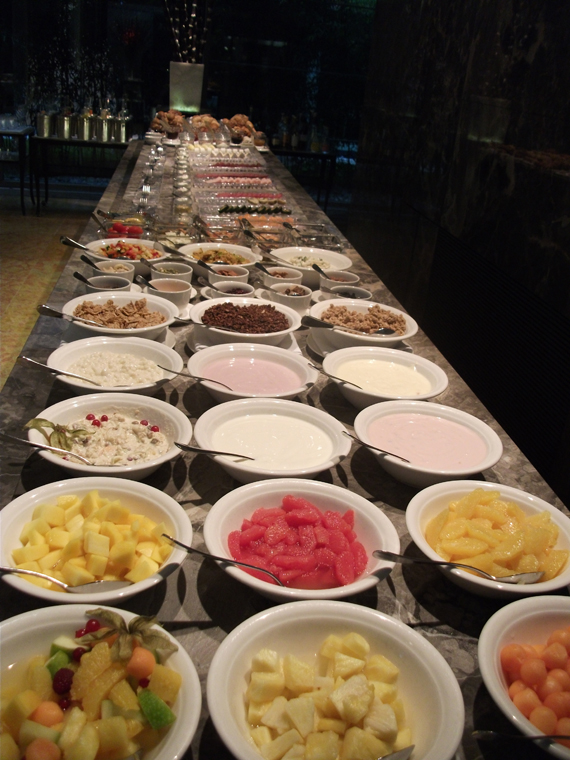 The Mandala Hotel is located on Potsdamer Platz which sits on the junction between former East and West Berlin (The Berlin Wall used to run right through Potzdamer Platz) and is the ideal hotel for home base while you explore this incredible city.
Just steps from the famous Brandenburg Gate, Holocaust Memorial and Tiergarten (not to mention one of the best shopping spots in Berlin is right around the corner), the hotel is surrounded by restaurants and bars for when you need to rest your feet (and your wallet).
The Mandala Hotel is also only a two-minute walk to underground station Potzdamer Platz, the easiest metro system we've ever been on is also the fastest way to get around Berlin. For a more leisurely experience you can also rent a bicycle from the front desk.
The Mandala Hotel should also be noted for it's above par service; staff are delighted to help you with your stay including currency exchange (for up to $200 EURO's), a personal shopper and booking your theatre tickets.
LGBT-friendly, The Mandala Hotel offers freedom for guests to be themselves, whoever they are.
More on The Mandala Hotel here.
–  S.Travel Approved*
* S.Travel is our coveted publishing stamp of approval on LGBT travel destinations, accommodations, bars, restaurants, adventures and experiences. Look to S.Travel for the very best LGBT travel the world has to offer. Join us on Twitter and Facebook for the latest in LGBT travel ideas, tips and fun, and sign up to receive our free  S.Travel Newsletter.