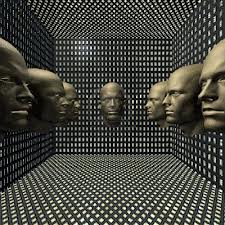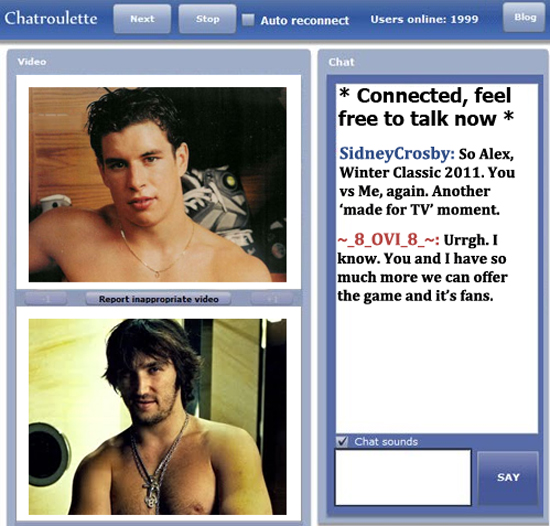 RELATIONSHIP GAMBLE :: Liam is your everyday twentysomething: second college degree, part-time job as a boxing instructor, and a classic charmer. But Liam has something that most twentysomethings don't have: a story about finding love in the most unusual way.
On the way home from the gym, Liam and I were taking our chances on the public transit when our casual conversation quickly turned into a story from Liam that gives hope to anyone wanting to find love.
Liam didn't find love at a bar, or an art gallery opening, or even on "Adam for Adam". Liam found it on the online forum called "Chat Roulette".
Chat Roulette is a site where people connect via webcam to talk with strangers, and, likely, hoping to god that when they press 'next' they won't be led to an old man pleasuring himself.
"I didn't know what I wanted, this was just a site to vent, a place to just talk to other people," Liam explained as if I was judging him. He could not have been more wrong; he had me hooked. He told me about how this online wheel of fortune led to meeting Lorenzo, a hot man from Rome. He had a gleam in his eye. "I pressed the 'next' button and suddenly I saw this beautiful boy, looking at me through my computer screen."
The two talked for hours after that, which led to five-hour Skype dates every day. They shared their childhood stories, their interests, their dreams, and had a few Skypecapades.
After talking to each other for a year Liam wanted to surprise Lorenzo, so he bought a ticket to Rome and told Lorenzo the good news.
Liam stopped hearing from him.
After ten days of confusion Liam got hold of Lorenzo who told him with fear in his voice, "I can't have you come here, I have a boyfriend now. I am sorry."
"NO!" I screamed out upon hearing this on the subway. Fellow passengers looked our way and stared at the two of us. But Liam's confident smirk told me that this love story was not over.
"I spent $1,300 on a flight for someone I had never met, so, after some thought, I knew I had to go after him."
Bravely, Liam went to Rome and let Lorenzo know he was staying at a hotel in his city. "When he agreed to meet me," Liam said, "I knew this was my chance." Lorenzo had agreed to meet Liam with a group of his friends.
They met. Liam says that even with the dynamic of having Lorenzo's friends there, they were in their own world. What were once just faces over the Internet was now two men live in the flesh.
Their desire was uncontrollable. They went back to Liam's hotel.
Before the two engaged in a long-awaited passionate night, Liam asked about Lorenzo's boyfriend.
"He was gone the second I knew you were coming," Lorenzo told Liam.
Not a day goes by without the lovers spending hours talking. Lorenzo has even planned on moving to the city to live with Liam. Does distance in a relationship really matter? Or does distance make the heart grow fonder?
After convincing Liam to let me use this story, to give all singles out there hope in the search for love, I received a text from him.
I forgot to tell you, we had a dare with one another. I told him if we met I would be able to make him fall in love with me…. I guess I won!

– Cole Douglas is currently studying his degree in PR, and is TheGGN's relationship blogger. Get more of Cole's stories about love and sex on his blog, The Game.