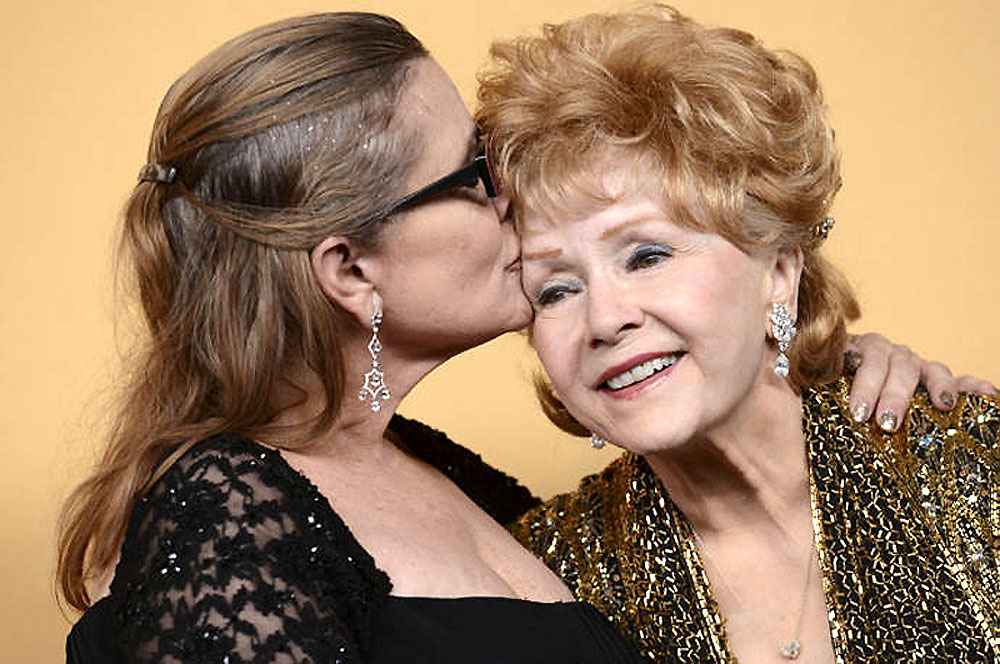 POP CULTURE :: Debbie Reynolds was a classic movie star; the old school type, she was a timeless talent possessing class and true Hollywood glamour. She appeared in over 50 movies, had a chart-topping song (sandwiched between hits by Elvis Presley and Paul Anka), and was an Oscar, Emmy, and Tony award nominee.
She had a beyond interesting life: she grew up poor, lived her early adult years and first marriage in the pages of the tabloids, had two more bad marriages after that, and saw the demise of the Hollywood studio system that started her career. She starred in classic films in the golden age of Hollywood, holding her own against major league co-stars like Gene Kelly, Jimmy Stewart, Gregory Peck, and Frank Sinatra.
Born on April 1, 1932, in El Paso, Texas, Debbie Reynolds went on to establish a film career as one of the most popular actresses of her time. Reynolds experienced a lot of professional and personal heartbreak during her life, such as when she was married to Eddie Fisher (against the advice of Frank Sinatra.) When Elizabeth Taylor was married to Mike Todd, who was killed in a plane crash, Reynolds and Fisher took care of Taylor. This is when Fisher began his affair with Taylor, eventually leaving Reynolds with young Carrie. Debbie married two more times in 1960 and in 1984.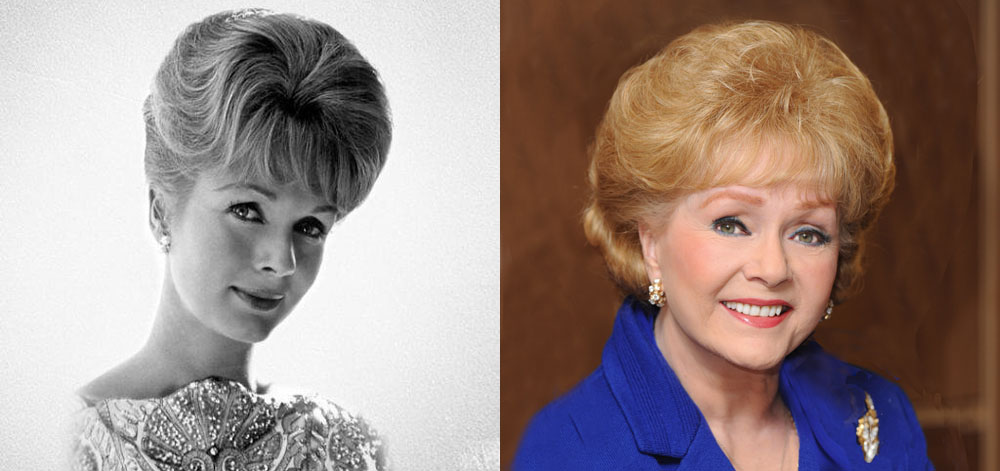 Reynolds second marriage was to shoe mogul Harry Karl, who funded his gambling habit with most of her money. Burdened with his debt, Reynolds filed for divorce in 1973. In 1985, she wed real estate developer Richard Hamlett, who allegedly was also the source of significant financial turmoil; they divorced in 1996.
After 1971 Reynolds did not act in films for an extended period of time, except for her voice-over work as the title character in the 1973 animated feature "Charlotte's Web". At this time she leaned toward stage work, spending the next few years performing in Las Vegas and on Broadway, where she received a Tony Award nomination for the 1973 revival of "Irene". In 1976, she starred in the musical "Debbie".
Reynolds worked well into her 80s; she guested on "The Golden Girls" and "Roseanne" and according to Variety "drawing an Emmy nomination in 2000 for her recurring role on "Will and Grace". She also did a number of TV movies, including an almost unrecognizable turn as Liberace's mother in Steven Soderbergh's "Behind the Candelabra" for HBO in 2013. Younger audiences treasured her in the role of Aggie Cromwell in Disney Channel's "Halloweentown" and its three sequels. She also frequently did voice work for "Kim Possible" and "The Family Guy."
She landed lead roles and earned a contract with RKO where she starred in "Susan Slept Here,", "The Catered Affair", and "Bundle of Joy". Reynolds had one of the principal roles in 1962's all-star Cinerama epic "How the West Was Won."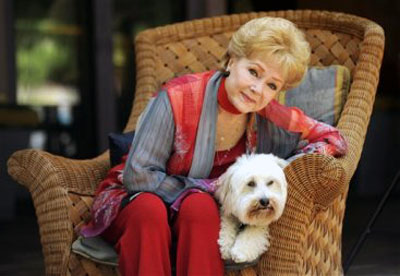 To industry people, she was known for her philanthropy, including more than 60 years of working with the organization the Thalians on mental-health care.
She bought thousands of pieces when MGM auctioned off its costumes and props, including Marilyn Monroe's "subway dress" from "The Seven Year Itch," which she originally paid only $200 for in 1971 and later sold it for $4.6 million.
RELATED :: Raquel Richards On The Death Of George Michael
RELATED :: Raquel Richards On The Death Of Carrie Fisher
Come 1987 Reynolds private life was again in the spotlight when Carrie Fisher's novel "Postcards from the Edge" debuted. The work centered on the stormy relationship between an actress and her showbiz star mother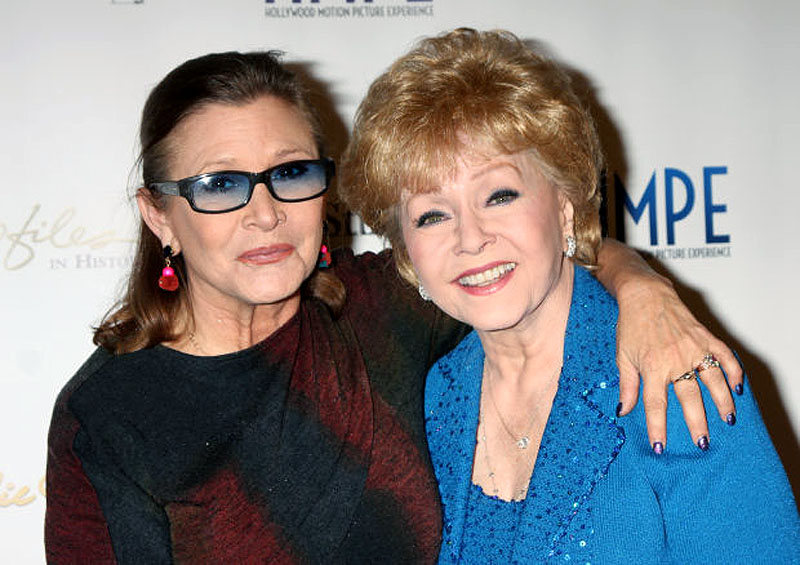 Looking back it appear as if "Postcards From the Edge" was a forecast into the future with the character Rose who was the mother played by Shirley McClaine. In the end the women became old friends, more than mother and daughter. They found a relationship that was healthy and gave meaning.
In 1996 Reynolds made an attention-getting big-screen comeback when Albert Brooks cast her as his often-clueless yet admirably self-possessed widowed mother in "Mother." This role earned her a Golden Globe nomination.
According to Variety in 2005 she won the President's Award at the Costume Designers Guild Awards "for her collection and conservation of classic Hollywood costumes." However, a deal for placement of the collection fell through, and Reynolds was forced to auction off most of the collection, which was valued at almost $11 million.
Reynolds published the autobiography "Debbie: My Life" (1988) along with "Unsinkable: A Memoir" (2013) and "Make 'Em Laugh: Short-Term Memories of Longtime Friends" (2015).
Reynolds experienced a devastating loss when her 60-year-old daughter Carrie Fisher passed away on December 27th, 2016 after suffering a massive heart attack. Poetically, she then too passed away due to a stroke at the age of 84 on December 28th, 2016 at Cedars-Sinai Hospital.Before her death Reynolds expressed gratitude to her daughter's fans on Facebook. "Thank you to everyone who has embraced the gifts and talents of my beloved and amazing daughter," she wrote. "I am grateful for your thoughts and prayers that are now guiding her to her next stop."
A private memorial was held for Carrie Fisher at her Beverly Hills home, which is located on a property she shared with Reynolds, on Friday January 5, 2017. A funeral for Debbie Reynolds was held Saturday January 6, 2017 at Forest Lawn Memorial Park in Los Angeles, where she was buried with some of Fisher's ashes.
My favourite Debbie Reynolds story was this: she was as sacred as they came – a virgin when she married Eddie Fisher and has said according Biography (A&E) with regret, she "never had a particularly passionate sex life." As for being like a Girl Scout, she actually was one, and she was proud of it!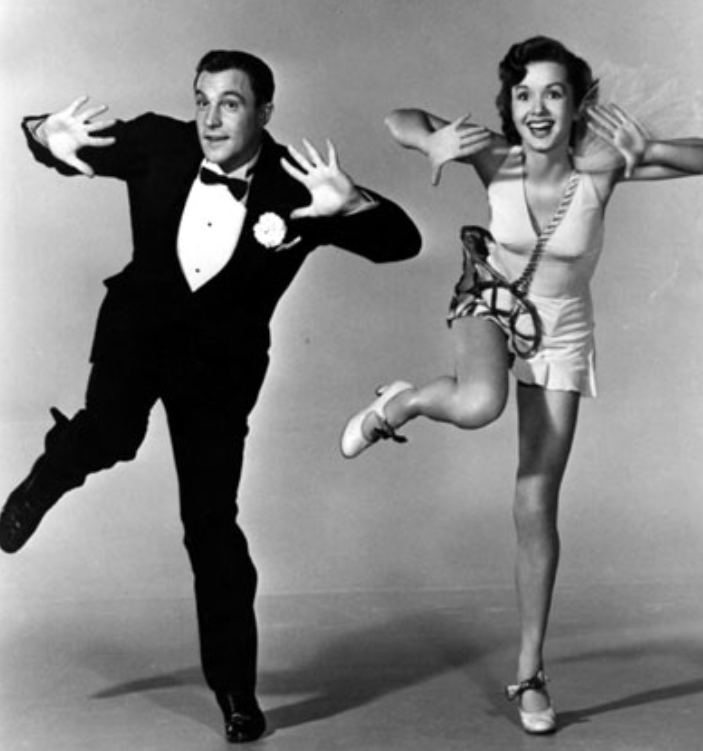 Another one I love is this: When shooting began for "Singin' in The Rain", she was an amateur. The movie demanded she keep up with Gene Kelly and Donald O'Connor. At 19, she was overwhelmed, and used to crawl under the piano to cry when things got tough. One day a pair of legs walked past, then stopped and a voice asked who was under there. The legs belonged to Fred Astaire. He peered under the piano to ask why she was hiding. She expressed to him her troubles in learning the routines. He broke his normally staunch rule, and let her watch him rehearse. He wanted to show her just how challenging it was for him, too, to get the right moves. He then sent her back to the set to learn her routines, without the tears and without giving up.
– Be sure to LIKE Miss Raquel on Facebook. Follow Miss Raquel on Twitter (This is where the dirt is dished!)