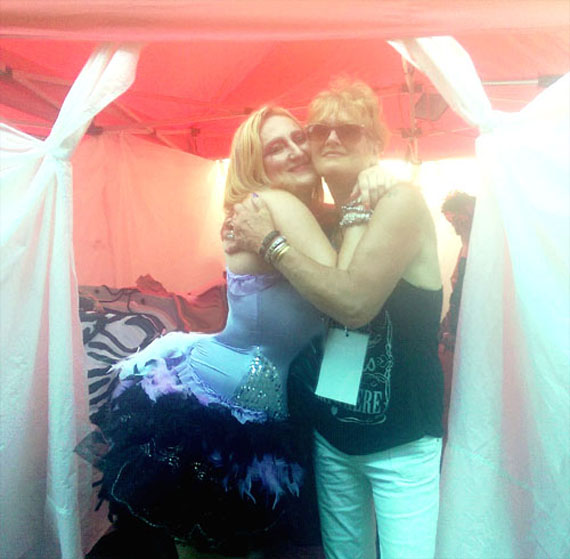 RELATIONSHIPS :: Have you ever wanted something so badly that when it happens you can't believe it did? For me, my desire was a deeply personal one, and while it did come true during the recent WorldPride festival in Toronto, all signs pointed otherwise for a while.
The timing of  WorldPride Toronto might have been to blame. For you star-minded individuals out there, we were smack dab in the middle of the mercury retrograde which makes technical things go awry.
And boy did they ever! As a Pride stage host, I have never had to improvise so much in my life due to one technical difficulty after another. Thank God this wasn't my first time at the Pride rodeo. Mercury Retrograde makes communication between people fizzle, too. I won't name names but there was nothing pretty about watching a superstar DJ pull rank.
The stars played their role, so did the sun. It seemed like the heat was melting every drag queen's lashes right off. A main subway station – College – was shut down, which meant no cutting below the endless WorldPride parade (6 hours!) to get to the other side of Yonge St. This meant me, my team, my luggage in a cab driving in ten different directions just to make it to my gig on time.
Yup! It was WorldPride, baby!
So you may be able to imagine how flustered the vibe was with all this in the mix.
And then I saw my mom.
I have been hosting Pride stages for years. My mother has been to countless Prides in her heyday. These two things have never combined. All I ever wanted was mom to come see me do what I do.
Having her there brought me back to how it felt when she used to come to every play I was cast in as kid.
My mom is the main reason I partake in Pride and why this festival means so much me. So I will never forget being on the Dirty Disco stage when DJ Chiclet lowered the music so I could speak to the crowd of 2,250 people about how my mom. How she volunteered for seven years at the AIDS Committee of Toronto, and donated her time to Casey House during the 80s to the early 90s to sit by the side to those dying of AIDS.
The crowd cheered and hollered as she waved from her special VIP seat. She later told me she felt like a celebrity.
My mom danced, ate, drank, and told me after it was all done, "You're quite the show person!"
You never get tired of approval from those you love. I only ever wanted her to come to Pride to see what I do. Dreams come true.
Although I hope she comes back next year.