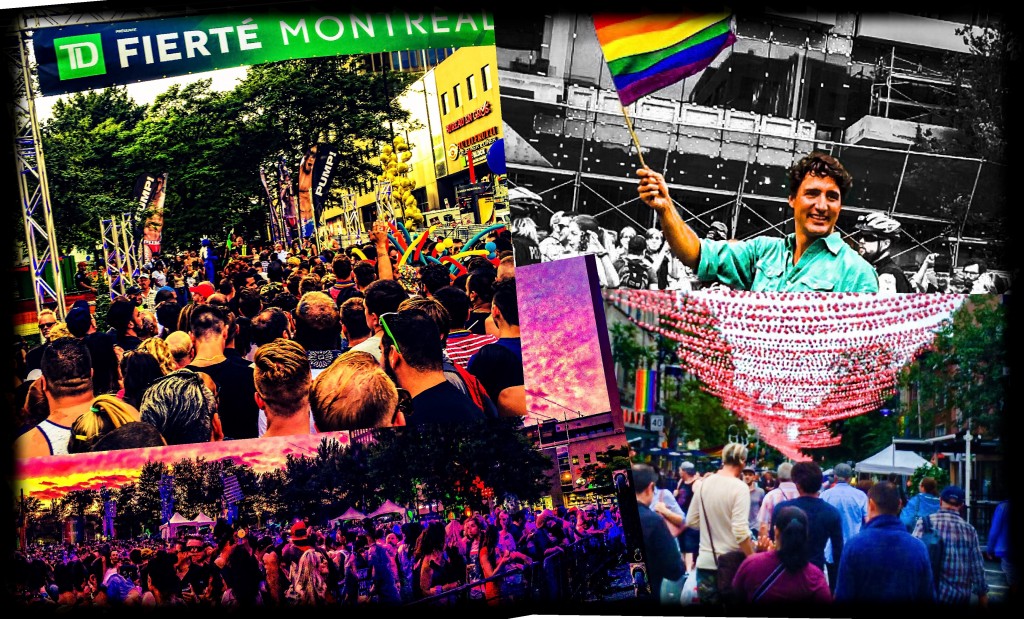 MONTREAL :: Fierté Montréal holds a special space in my heart – we have celebrated most of my husband's birthdays over the last decade there, and it is run by some of the most passionate and effective Pride organizers I have ever had the pleasure of knowing. So it's little surprise that we made sure we were there to help the Fierté Montréal team celebrate their 10th anniversary.
It's often surprising how many people still think that there are two Pride events in Montréal (there aren't – Montréal's original LGBTQ festival, Divers/Cité, folded in 2015) or think that Fierté Montréal and Divers/Cité are one and the same. In fact, Divers/Cite's decision in 2006 to "drop its Pride mandate" , is the genesis of Fierté Montréal, which is now one of the biggest Pride festivals in Canada, and the largest francophone LGBT gathering in the world.
Fierté Montréal has been a great success – welcoming over 515,000 festival-goers in 2016. It was also selected by Fierté Canada Pride to host the first ever Canada Pride event in 2017. There are many variables that contribute to these remarkable accomplishments. Largely out of the organization's control are the context and culture of Montreal, and Quebec. Much more within its control are the structure of the organization and its approach to planning Pride. Other Prides can learn from this successful planning approach.
Here are my top 5 reasons why Fierté Montreal Pride is one of the best Pride events in the world:
1. They keep it simple. Key to this is using one space that serves as the hub of the event. Of course there are dozens of events that make up the official week-long Pride program but, in the end, most everyone makes their way to Place Émilie-Gamelin to celebrate together – a beautiful conglomeration of LGBTQ people, all showing their Pride in the same space. Think a big Pride like Pride Toronto couldn't do this? Think again – Place Émilie-Gamelin can hold up to 18,000 people, just about the same as all the Pride Toronto beer gardens (including The 519) combined!
2.  They put a serious focus on the quality of the Pride program. If you've ever seen any of the shows from the stage (that Saturday night drag show, tho'!) you know that they have a well-deserved reputation for being top notch. From art exhibits to workshops and seminars – the Montreal Pride program is unmatched.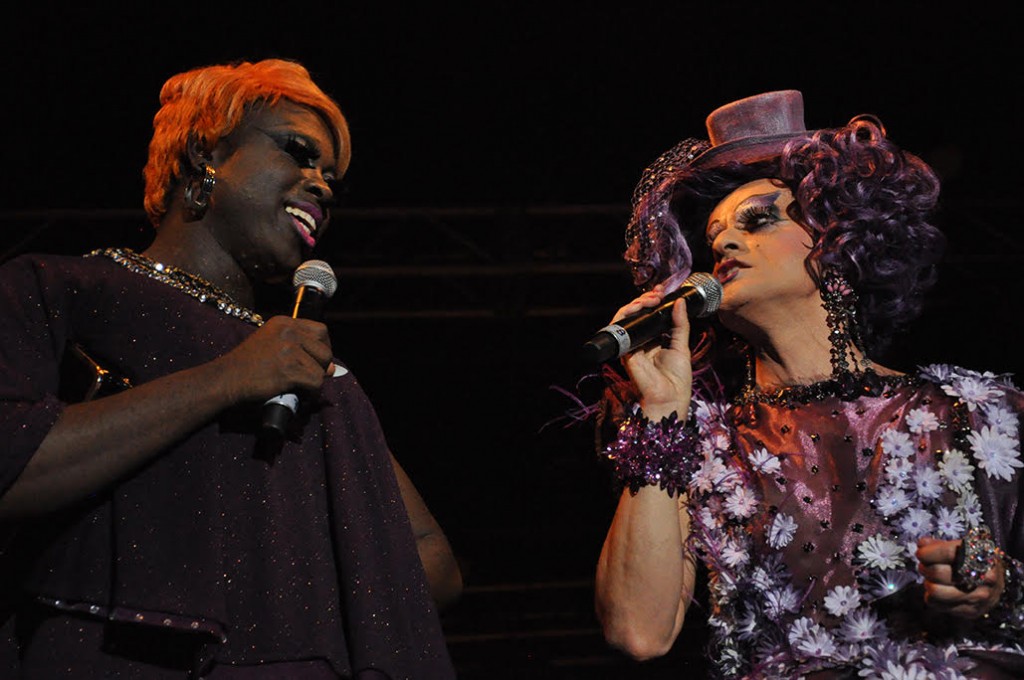 3. They treat their (current and former) staff, volunteers and partners like gold. Pride, no matter where in the world it takes place, can be a challenging event to organize. Especially in cities like Toronto and Vancouver, we see frequent and significant turnover of these groups. This often comes with burnt bridges and poor relationships between the organization and its former partners and leaders. The core team in Montreal has been in place for a decade, with both staff and volunteers returning on a regular basis. Even those who are no longer part of the organization are welcomed back to the event.
4. They know how to run a VIP space. Call me bougie, but this is an important part of the festival experience for many sponsors, partners, dignitaries, honoured guests, and former staff and volunteers. Professional and outgoing staff, a well-stocked (open!) bar and good food options are important part of their winning formula.
5. They take every opportunity to speak from their stages/podiums. Sharing information about their organization, speaking passionately about their commitment and dedication to the cause, and introducing members of the organization. In doing so they put a heart and a face to Pride, and build a stronger relationship with the communities they serve.
There you have it. These are obviously just the opinions of one person and I'd be happy to hear supporting and dissenting opinions.
Mark Singh is the former Co-Chair of Pride Toronto, and initiator and Chair of the WorldPride 2014 Bid Committee. He also served as the President of Fierte Canada Pride – the Canadian association of Pride organizers – and on the board of InterPride – the International association of Pride organizers. Follow him on Twitter  and Instagram 
Graphic and video: Polo Izquierdo. Images: Fierte Montreal Pride, used with permission.