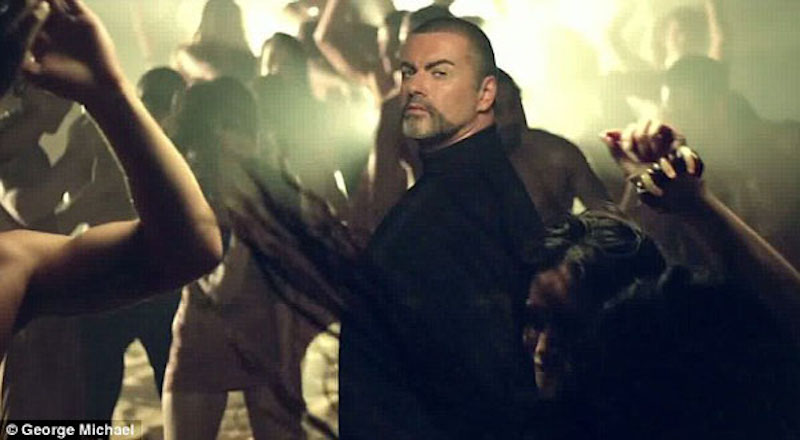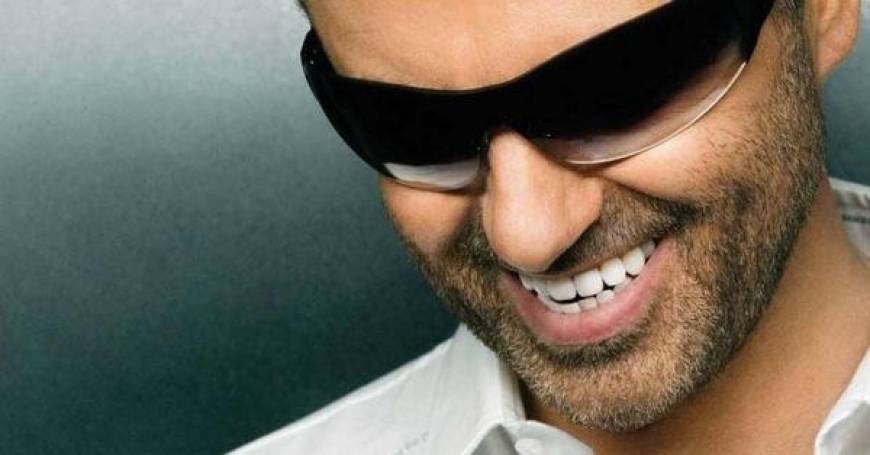 POP CULTURE :: It was a quite Christmas Day in the evening and all my friends and family had left with their bellies full of turkey and cheer. I decided to go online and to my despair I read George Michael had died. Of course thinking this was another internet hoax I did my diligent research and to my dismay it was true. George Michael passed away at the age of 53 at his home in Goring, England. His publicist, Cindi Berger, said he had not been ill. Michael's manager, Michael Lippman, says the cause of death was heart failure. His family issued a statement through Thames Valley Police saying he "passed away peacefully at home over the Christmas period."
My heart sunk. My joyful mood turned sullen. And my eyes welled up with tears as I remembered the impact George Michael had on my life. I grew up listening to Wham! and then to him as a solo artist.
Remember the neon t-shirts Wham! made popular with the words "CHOOSE LIFE" written on the front of them? Well, they were designed by Katharine Hamnett (Inspired by a Buddhist exhibit, it was a comment against war, death and destruction). Wham! Wore these t-shirts in their 1984 video "Wake Me Up Before you Go-Go". Funny how 34-years later that statement holds just as much truth then as it does now.
Michael's voice was soothing and intoxicating. He captured me through his soft, whispery vocal stories which enticed me to listen, sing-a-long, and think about what the song was about.

What I appreciated about George was that he wasn't afraid to express sex within his music and videos, whether it be same sex, straight sex, touching on religious taboos, and peering into domination. He did this right from the start of his career. He knew what he wanted express and went for it.
Remember "I Want Your Sex"? Well this video generated controversy over its sexual themes. In 2002, MTV2's countdown of "MTV's Most Controversial Videos Ever to Air on MTV" included this video sitting at #3. Madonna's "Like a Prayer" was #1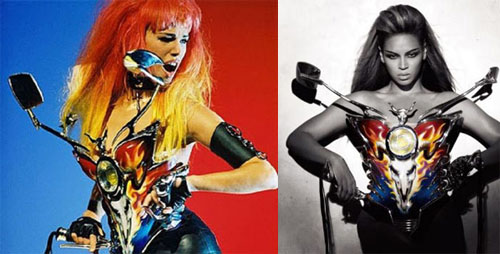 George loved fashion and helped many models during the 90s propel their careers through his videos. "Too Funky" (1992) was a colourful video where Moulin Rouge met Vegas. The video was made to raise money for AIDS research. The Harley-Davidson bustier seen in this video has been featured in Beyoncé's Sasha Fierce visuals.
RELATED :: Raquel Richards On The Death Of Debbie Reynolds 
RELATED :: Raquel Richards On The Death Of Carrie Fisher
As a solo artist, he developed into a more serious singer and songwriter, praised by critics for his tremendous vocal range. He earned numerous Grammy and American Music Awards, and recorded duets with such legends as: Aretha Franklin, Ray Charles, Luciano Pavarotti and Elton John.
He sold 100 million records throughout his career worldwide. His debut solo album, "Faith" (1987), sold more than 20 million copies worldwide. He had five studio albums, three compilation and live albums, two extended plays, 44 singles, three promotional singles, five video albums, and 35 music videos.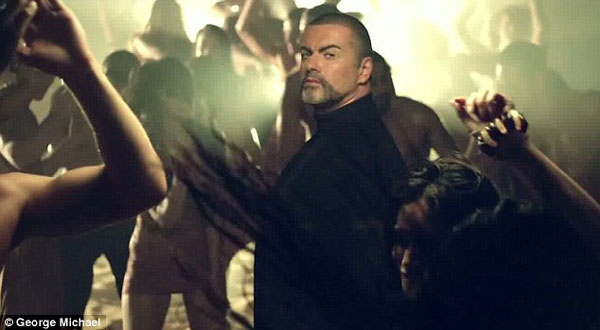 Just before his passing George was a 2017 nominee for the "Songwriters Hall of Fame". This accolade should he win will recognize his work and contribution as a composer and lyricists who created music around the world. He's has been nominated as a performer/songwriter for his extensive catalogue of song writing credits including, "Careless Whisper'" "Father Figure" and "Wake Me Up Before you Go-Go".
During the end of 2016 George was putting his finishing touches onto his documentary "Freedom". He discovered some incredible, unseen archive footage and shot additional interviews for the project, the film was to air March 2017. This documentary was to coincide with the 1990 reissue of the "Listen Without Prejudice" album. The film will reportedly focus on the late artist's career, rather than his personal life, and features interviews with Elton John, Stevie Wonder, Tony Bennett, James Corden, Ricky Gervais and more. It has been narrated by George himself.
When I was a teen I proudly wore my "CHOOSE LIFE" t-shirt and anything neon thanks to Wham! As I grew into a young adult so did Michael's vocals and songs grow with me.
He was my pop musical father. He supported those with AIDS and mental illness such as depression. He will forever live in my musical memory and dancing heart as the singer who showed me through his songs it was OK for me to be free; to be the colourful person I am without having to make excuses for my fashion style, quirky personality, and the unique lifestyle I wanted to live and have since made for myself.
I love him.
I miss him.
George Michael's #1 Hit of all Time: "Faith" (1987)
https://www.youtube.com/watch?v=lu3VTngm1F0
George Michael's #2 Hit of all Time: "Carless Whisper" (1984)
https://www.youtube.com/watch?v=izGwDsrQ1eQ
Wham's (George Michael's) #3 Hit of all Time: "Wake Me Up Before You Go-Go" (1984)
https://www.youtube.com/watch?v=pIgZ7gMze7A
George Michael's #4 Hit of All Time: One More Try (1987)
https://www.youtube.com/watch?v=bG5N3GC-m20 

– Be sure to LIKE Miss Raquel on Facebook. Follow Miss Raquel on Twitter (This is where the dirt is dished!)