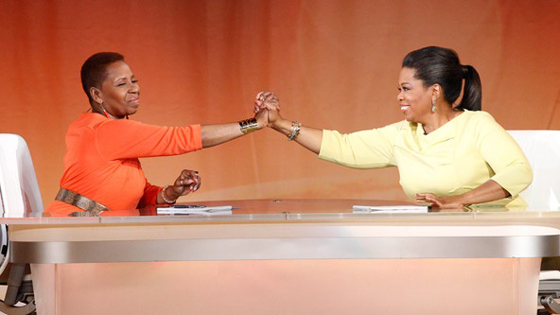 HIDING HURT :: I was watching Oprah's Lifeclass on OWN, and my life immediately changed. I can sense a shift in my thinking patterns already.
As a follower of Oprah's teachings my entire life, I listen to everything she says more intently than anyone else on television. The things I learned about anger and fear in two hours, I will never forget. She makes a point of saying that people who are hurt are hiding hurt under the pain with work, sex, cigarettes, alcohol, or food.
Wow. Hiding hurt. Sounds pretty familiar to me.
I'm just kidding! I don't know if I'm in all the pain and hiding the hurt that she and Iyanla Vanzant (an OWN star) say I am. I think it's called being 20-something in a big city. I had an amazing upbringing, I was raised well, and I have parents who loved and still love me more than I can explain. I've always been an extremely confident person, and I've always felt loved.
But maybe it's time for me to re-assess my lifestyle to see what's really underneath it all this behaviour. Am I hiding hurt? Or do I just want a drink?
I appreciate the reminder I always get from watching OWN to realize the good in even the worst of situations – that's something I need to remind myself every day. My favourite quote of all is: "the best students get the hardest tests." >Tweet this!
That said, I'm exhausted. But I'm ready to pass with flying colours.
My whole life feels like just another test from God (or whatever you believe), that knows I can face whatever comes my way, all at the same time. And, in most cases, I ask for it. I am extremely blessed and I know that I can do anything I want to do!
Anyway – who wants to get a drink and a smoke?
– Follow Philip Tetro on Twitter
Image: Oprah.com