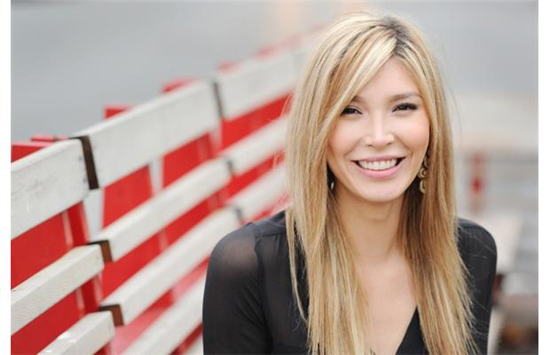 TRANSGENDER REALITY :: "I love that I had to go through it. It made me believe in who I was at a very young age." At fourteen Jenna Talackova, born a boy, decided to transition and pursue her true authentic identity, and at nineteen she had gender reassignment surgery.
Talackova then went on to make international headlines when she threatened to sued Donald Trump after she was disqualified from the Trump-owned Miss Universe pageant when official discovered she had been born a boy. (Trump backed down and allowed Talackova to compete.)
Talk about a modern world: Jenna Talackova is now the star of the E! Canada reality show, Brave New Girls that chronicles life after international fame. It airs Sundays at 10 pm ET on E!
Talackova spoke with us on The Shaun Proulx Show on SiriusXM Canada Talks CH 167 about why she feels very uncomfortable with the attention given to her via the 'trans' label ("there's more to me and other trans people than this"), but how inspiring the LGBT community to be stronger makes it worth it.
Hear Talackova's take on why she prefers to say she's been through a struggle instead ("my past is my past"), what it's like for her as someone who can never bear children when she finds a man she wants to get serious with ("I'm never interested in someone who knows who I am right away"), and handling "stupid questions" about her genitalia from Barbara Walters, et al.
Also, hear Jenna Talackova's full response to transgender peer Carmen Carrera's quest to be a Victoria's Secret model, and why she says: "I just think it's funny" that a push is on to make the model and former RuPaul's Drag Race contestant become one.
[hmp_player]