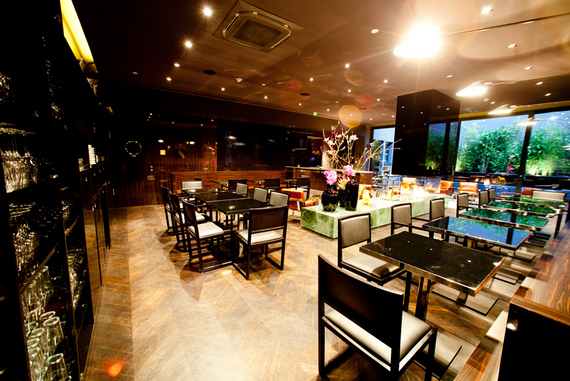 LGBT Travel :: Mani Restaurant. Dining at Mani Restaurant in Berlin is like taking Aladdin's magic carpet ride into a whole new world. Chef Peter Friden is not afraid to experiment with combining ingredients and spices from the Mediterranean, flattering your taste buds as you depart from Tel Aviv and land in Paris.
Featuring the green tiled fireplace, The Mani offers warm tones and a welcoming atmosphere. Whether you decide to head there for after dinner drinks or sit down for some starters served in the center of the table-like tapas style (which is the way S.Travel recommends doing; you can see the vast array of sumptuous food offered). With an extensive wine list – offerings from all over the globe – you'll see why Mani Restaurant is the perfect place to settle in for a long cozy night out with old friends.
Some of S.Travel's recommendations at Mani (to share) include:
-Beetroot with goat cheese and granola
-Lamb Sausage with fennel choucroute
-Foie Gras Burger with black truffle (a definite must!)
-Roasted Char
-And for dessert (this is the part where you stop sharing): the Chocolate Mousse from Jivara and the Yoghurt Dumplings with nougat, lavender and pomegranate.
Bête 'Avon!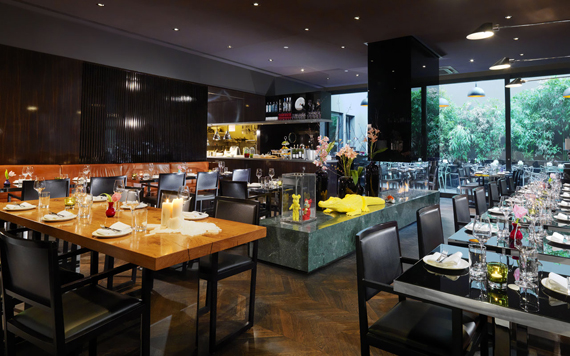 –  S.Travel Approved*
* S.Travel is our coveted publishing stamp of approval on LGBT travel destinations, accommodations, bars, restaurants, adventures and experiences. Look to S.Travel for the very best LGBT travel the world has to offer. Join us on Twitter and Facebook for the latest in LGBT travel ideas, tips and fun, and sign up to receive our free  S.Travel Newsletter.