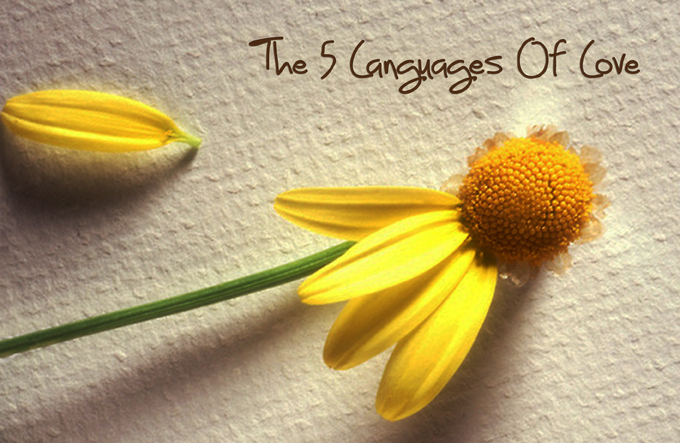 AHA! YOUR RELATIONSHIP :: On a recent episode of The Shaun Proulx Show, relationship expert Nicole McCance shared the Five Languages Of Love (and created a bona fide jump-out-of-your-chair-rip-your-head-set-off A-HA moment for Shaun during his monthly "My Husband Has A Boyfriend" segment with husband Patrick Marano).
The question to ask yourself, says McCance, is: how do YOU feel the most love? Is it when your loved one tells you they love you through:
1) Words
2) Deeds
3) Gifts
4) Touch
or
5) Quality time?
These are the Five Languages of Love. Each of us mostly express love using one of those ways (thought typically there is a secondary "language" from the list in which we express love too).
However, each of us feels the most love in one (or two) of those ways.
So while you may express and feel love via words (letters, emails, texts, verbally saying  the words "I love you!"), your partner may neither receive or offer their love the same way. Possibly they show you via the work they do around the home, the meals they prepare you, fixing your car and taking out the garbage – and they are looking for deeds in return from you so to feel your love; they simply do not "hear" the words you are using.
Which is how so many people feel their partner doesn't love them the same way they love their partner: they don't. McCance explains more about The Five Languages Of Love:
If you didn't catch this episode it's got relationship breakthrough all over it that will help any couple. To hear the entire conversation with Nicole about The Five Languages Of Love, get
your personal All-Access Pass
to
The Shaun Proulx Show
here
.
– GGN Staff