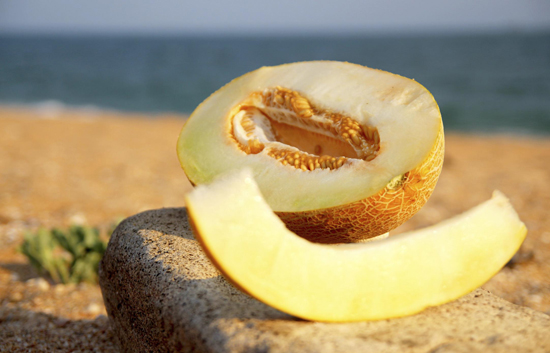 SEX AND GENDER VACATION :: When my alarm goes off, my eyes are already open from the excitement.  Today is the day we go to Palm Springs. I heart Palm Springs. From its glamorous old Hollywood-getaway history, to its near perfect weather year round, to the immaculate architecture of the mid-century era. We love mid-century modern architecture and love visiting the desert destination for Modernism Week.
Little did I know I was in for an un-modern surprise. Not around the home, but around the family, on our family vacation.
At Toronto Pearson airport I walk to the self check-in kiosk (reluctantly: haven't I paid enough for my ticket not to suddenly become part-time airline labour?).
I try following the instructions.  Immediately I'm faced with a bizarre selection: gender.
As a gay man well aware of the fluidity of gender I've met a lot of  people who would find this simple question annoying.  First off, what does it matter what gender I am to board a flight?  'Male or Female'.  These are the choices.  God help all those I know who don't fit into those two very narrow categories that the airline has so thoughtfully laid out for me.
I roll my eyes, click 'male' and move on, done that task.
An airline rep appears, and hands us a form to fill out.  Name, address, citizenship, the usual.  I notice on the form that Shaun and I, married and living together, only have to fill out one form because we live in the same household.
The flight rep confirms that's all we need to do. Great!  Less paperwork!
We check in, go through the first security check point, and look back at the growing number of travellers behind us. It's always so tense in security, especially going into the United States.
Finally it's our turn and together we walk up to the customs agent, a small, hard-looking woman with poorly applied make up.
She looks at Shaun and I with a question mark expression. "Are you two related?"

"No."
"Then you have to come up separately."
"But we live together. And the form says…"
"It doesn't matter."
"But we're married."
"We don't recognize that."
Shaun is never into airport drama, especially ahead of a vacation. He doesn't care what some random security employee thinks and chooses the route that will get him where he wants to go. In this case, it's biting his tongue.
I on the other hand am ready to confront the security person. But Shaun and I exchange looks. "I'll wait for you over there," he says, choosing his battles.
I backtrack against my will through the growing security line, all the way back to check-in to grab another form, to fill it out independently of my live-in husband.
I know this wouldn't have happened as a man and a woman.  Looking back, maybe I should have ticked that I was female at the self check-in kiosk?
I finally make my way through Customs (as a single man, according to the form) to meet Shaun waiting on the other side.
We board, and enjoy an easy flight and eventually begin our descent into beautiful Palm Springs.
The flight attendant comes on the speaker to welcome us to California and tells us to look out the plane on the right side.
"On your right, the men will see Palm Springs' famous golf courses, and, if you ladies will look out on the left side, you'll see Macy's department store!"
Really?
Shaun and I peer eagerly to the left.
Modern family, coming through!