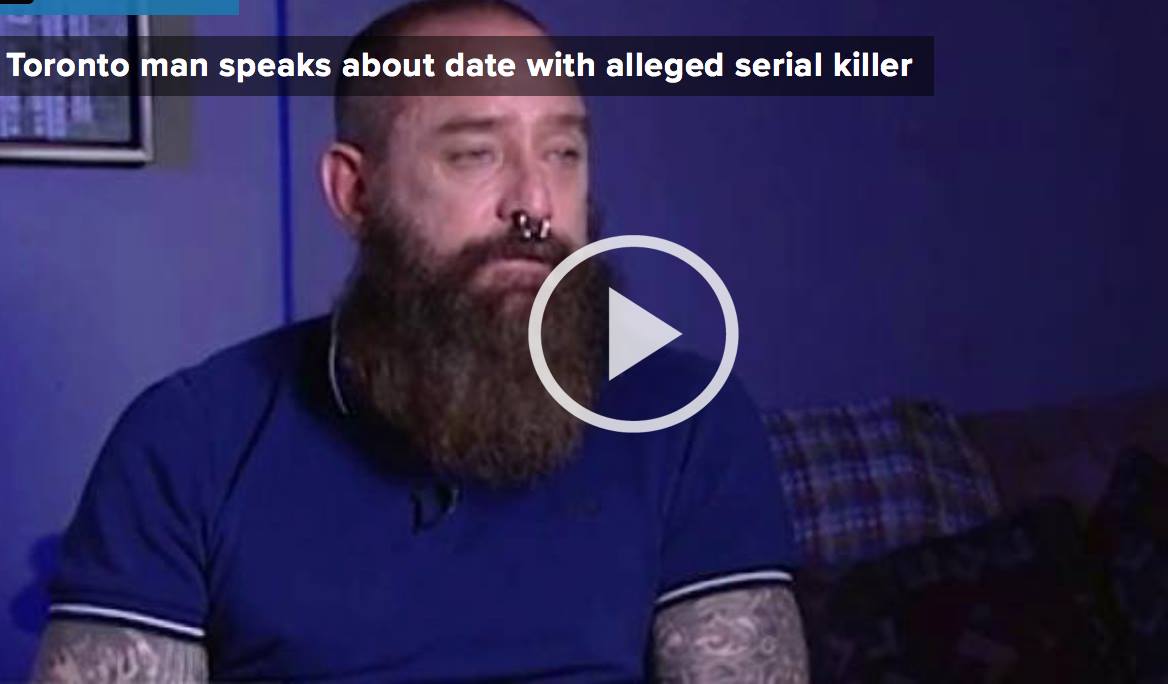 When my friend and former GGN contributor Sean Cribbin emailed me to set up a time to talk while I was vacationing out of the country last month, I couldn't have imagined that he would tell me the things he did when we connected on Skype the end of that week. I flew home early to Toronto 48 hours later to meet with him in person.
Cribbin, known to many as Mr. Leatherman Toronto 2005, shared with my colleague Arlene Bynon and I a story now broadly known since we broke it last week, in partnership with Global News: Thanks to timing that can only be called 'divine,' Cribbin just barely escaped being one of alleged serial killer Bruce McArthur's victims. "He had me in a kill position," Cribbin states.
Cribbin's story, told exclusively to Bynon and myself, is harrowing, haunts me still – yet is also inspirational. Bravely, Cribbin is determined not to let McArthur win, and has his mind set on re-claiming the parts of himself McArthur tried to take away. 
I cannot imagine the fortitude and resilience he is now accessing; Sean you are my hero.
Working on this story was draining, emotionally and mentally. But nothing compared to what Cribbin is moving through now, and certainly not compared to what the families of McArthur's victims are experiencing. I am sharply reminded that all my problems – every one of them – are nothings, and that we must all live our lives with the volume always dialled up – today, not tomorrow. 
I thank Sean Cribbin for the great trust he placed in me to tell his story properly, with the lesson imbued in it for all of us to love and appreciate every brilliant now moment we have, knowing always that there is nothing we cannot overcome when we decide.
– Shaun Proulx, Publisher