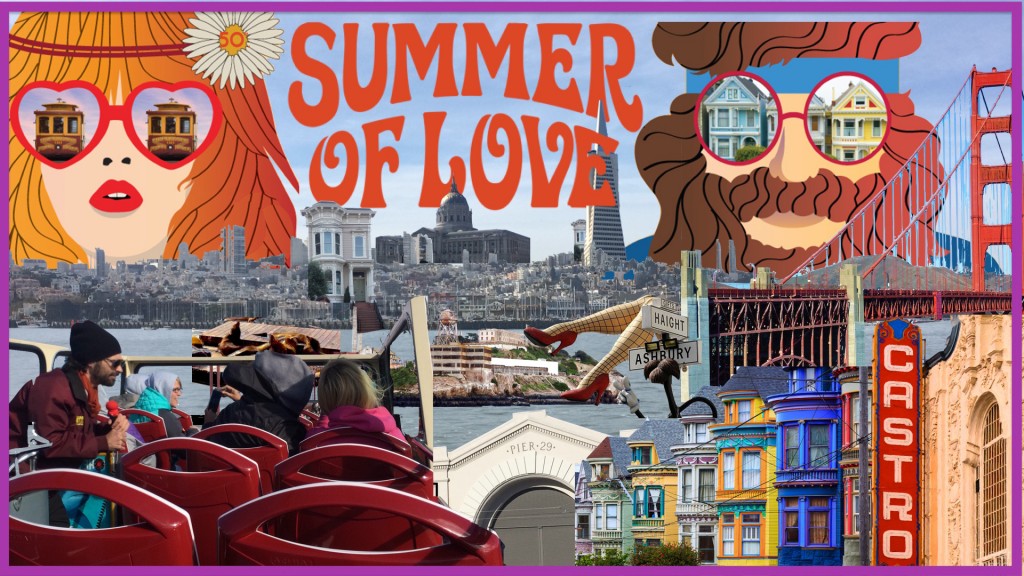 S.TRAVEL :: The year was 1967, the sounds of Janis Joplin, Jimi Hendrix, David Bowie, The Mama's & Papa's, & The Grateful Dead (just to name a few) filled the air (along with pharmaceuticals….) in Panhandle Park. More than 100,000 sons and daughters united in the Haight-Ashbury neighborhood in San Francisco to stand up to authority, to represent freedom, love and the new revolution. It was a time when music, art, expression and hope flourished; young hippies transformed this movement to create what is now known as The Summer of Love.
This year, San Francisco celebrates the 50th Anniversary of The Summer of Love with many happenings in the city, including events, exhibits and activities to take you back to where it all started, in the Haight-Ashbury neighbourhood where The Summer of Love was born.
-In addition to this milestone, there are so many more reasons to LOVE San Francisco: 
In the heart of Downtown San Francisco beats Union Square, a vibrant, lifestyle mecca surrounded by art, history, and of course, shopping. Here you'll find the streets lined with shops like Saks 5th Avenue, Tiffany's, Barney's and Macy's. On each corner of the square sits a beautifully painted heart, including Tony Bennett's. He sang about leaving his heart in San Francisco, what he really meant was he left it in Union Square for all to admire.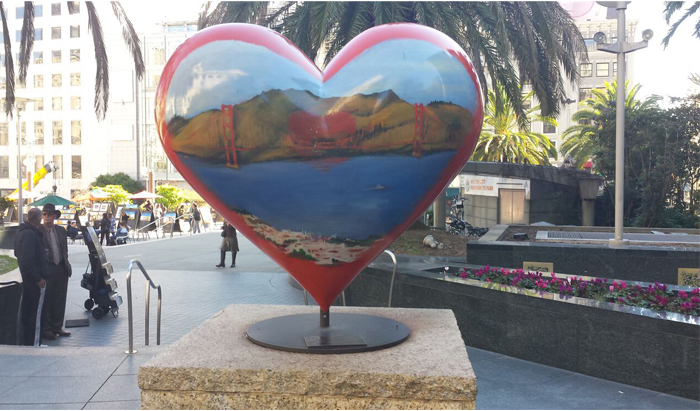 Photo credit: S.Travel
If this area sounds like it's calling your name, here's a couple of places I recommend to lay your head while visions of shimmering jewelry and handbags dance in your head:
Only one block from Union Square and The Powell St Cable Cars sits the European inspired, picturesque boutique hotel, The King George. Whether on business or for pleasure, enjoy these newly renovated superior, deluxe or suite rooms complete with sophisticated décor, modern amenities and some unique offerings including their pet-friendly accommodations, complimentary wifi and 24 hour room service. The King George is also a TAG-approved LGBT friendly hotel.
Make sure to stop by Winston's Bar & Lounge for a drink (or two) before exploring downtown San Francisco. Happy hour runs from 4p-7p offering a great selection of wine, beer and spirits. Guess that's why they call it happy hour.
Surrounded by art galleries, shops and restaurants you'll be glad to rest your head and unwind after a pleasurable day in this charming hotel. King George would have enjoyed staying here himself.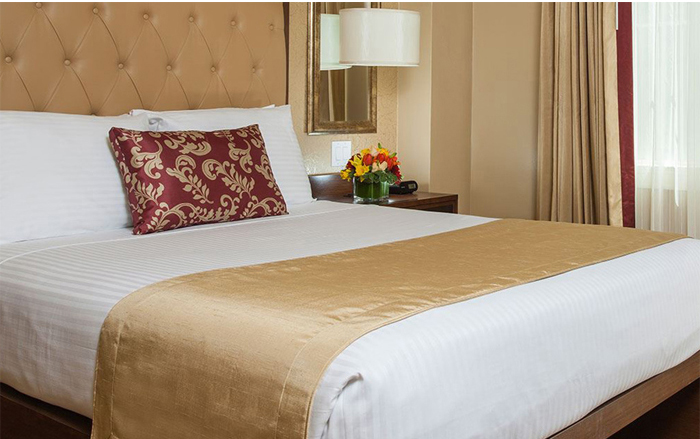 Photo credit: King George
Hilton San Francisco Union Square
If friendly service, spectacular views and luxurious rooms are on your radar, may I introduce to you the Hilton San Francisco Union Square. Located in the theatre district and steps from cable cars, shopping and dining the Hilton Union Square commits to a unique and enjoyable stay. I even had a fellow Canadian, Abdullah, check me in and was very courteous and truly oversaw that I had a memorable stay.
This three-tower hotel offers comfortable and stylish rooms equipped with Peter Thomas Roth bath products, mini-fridge, and internet access. My personal favourite feature, without comparison, is the San Francisco skyline or Bay views from the Skyline View rooms.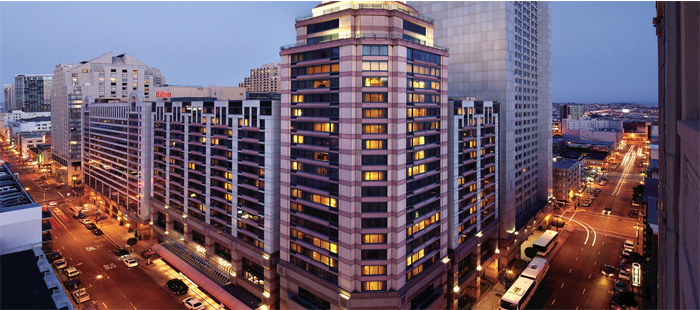 Photo credit: Hilton San Francisco Union Square
The hotel also features a 2800 square foot health club, Pool Deck on the 16th floor, extensive dining options including Herb N Kitchen, The Lobby Bar and Urban Tavern Dinner & Bar. However, if a 360 degree visual of the stunning city of San Francisco is more your scene, then head up to the 46th floor to experience CityScape Lounge.
Sexy and stylish décor offer a welcoming step into the lounge while the comfortable seats and sofas are where you try a signature cocktail paired with fresh options from the small plate menu. Be prepared to spend some time up here, for the views are breathtakingly beautiful, the perfect way to end the day.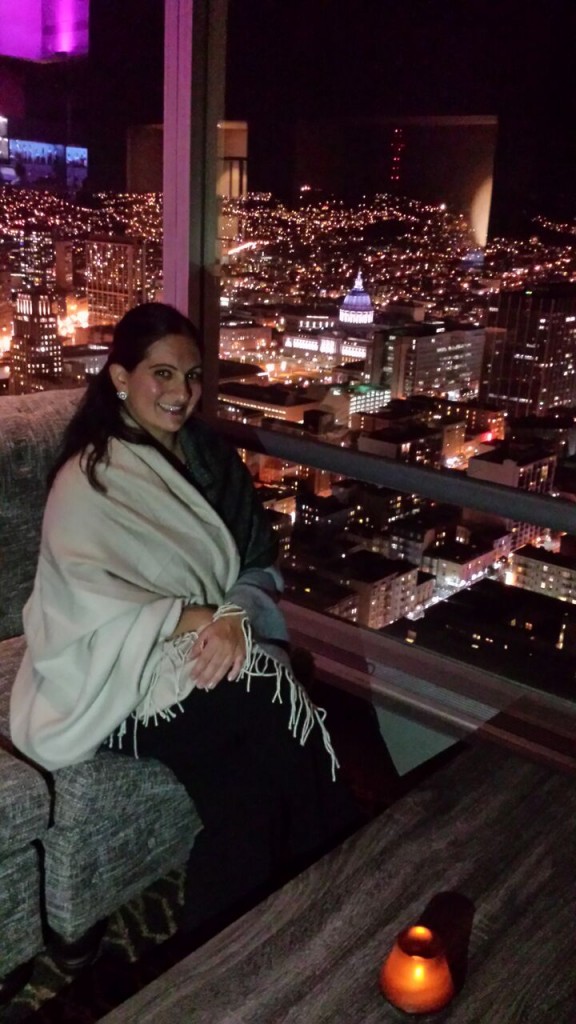 Photo credit: S.Travel
Where to eat:
With the second oldest palm tree in San Francisco located behind them, the Palm House  resides in the original 1854 dairy farm house where the original name of Cow Hollow (land that was used for cow grazing) derives from. Offering an island inspired menu from places like Puerto Rico, Brazil and the Caribbean, pull up a chair on their street-side patio and grab yourself a Palm House Slushy or a Chipotle Mango Margarita (or both) a pacific salad featuring local cod and finish with their signature beignets (donuts) with coconut cream & peach jam.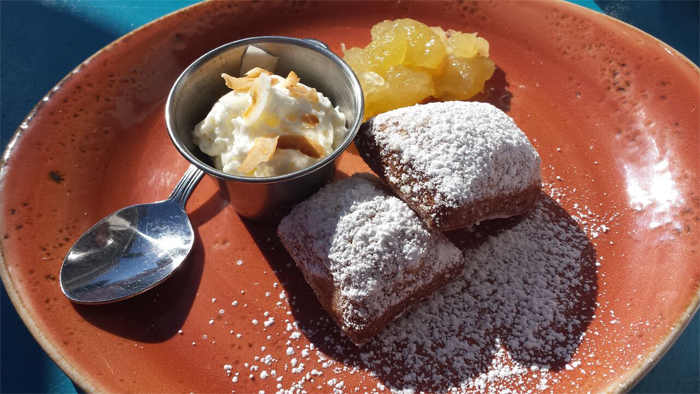 Photo credit: S.Travel
S.Travel Tip: Since Palm House is located a short distance from Lombard St., the most crooked street in the world, be sure to check it out whilst in the neighbourhood. An even better tip, be sure to check out Lombard St. BEFORE having lunch. The street is very steep to get up (if you are so inclined to walk it) but the view is a memorable one.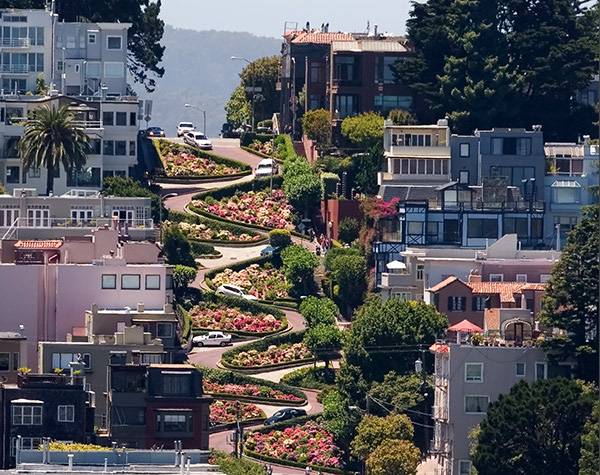 Ciao bella! North Beach is an area in San Francisco known as 'Little Italy', home to a large population of Italian-American's. You'll know where you are based on all Italian flags painted on the light posts on the street. Also in the neighbourhood sits Saint Peter's and Paul's Church where Yankee baseball legend Joe DiMaggio and stunning actress/model Marilyn Monroe were denied entrance into the church to be married (due to his marriage to Dorothy Arnold in 1939 and having not annulled the marriage he couldn't be married in the catholic church), so instead they took pictures on the front steps and got legally married at City Hall.
Piazza Pellegrini is inspired and authentic Italian everything. Their warm atmosphere, exceptional service (ask for Domenico, he'll give you the genuine Italian experience) and fresh food menu will have you creating your own Eat Pray Love moment. Opting to sit street-side once again, I felt like Julia Roberts as she was sitting in the piazza in Rome enjoying a generous bowl of spaghetti. The only difference is I had the hand made gnocchi and paired it with a glass of Alicats, a 2011 local red wine made by an Italian in California. And let's not forget about dessert! Finish off with a traditional canolo Siciliano (chocolate crusted canolo filled with ricotta cheese and candid fruit). It's a good thing the streets in San Francisco offer a post-dinner workout.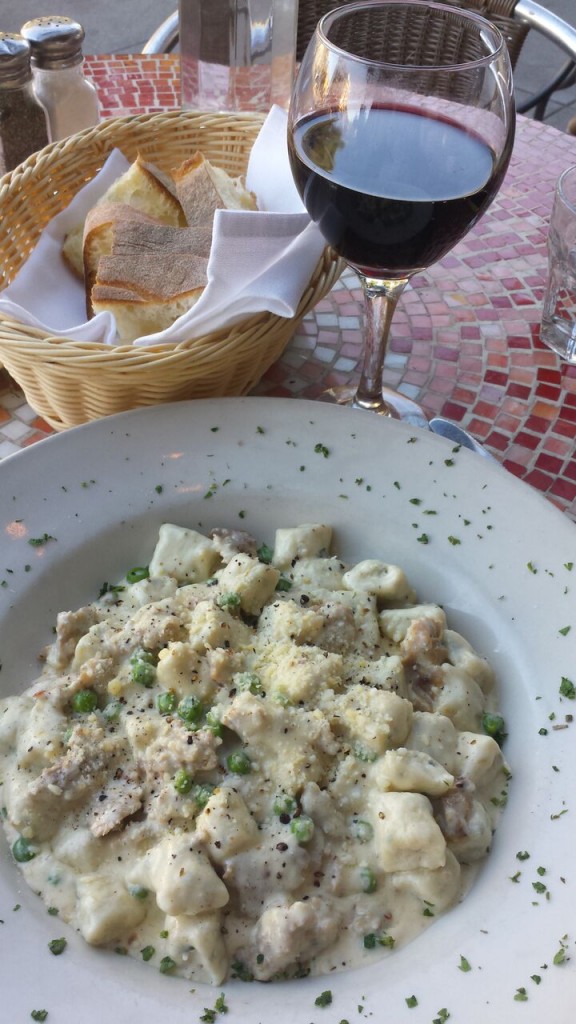 Photo credit: S.Travel
Fisherman's Wharf & Pier 39: Fisherman's Wharf is a historic neighbourhood that encompasses most of the northern waterfront area. A popular tourist destination as part of the wharf is Pier 39 who turns 39 this year and it's one outstanding waterfront offering a wide variety of dining, attractions, and shopping. From the two levels of unique shops and restaurants to the hundreds of Sea Lions that line the K-Dock, to the sensational views of the Golden Gate and Bay Bridges, Alcatraz and the San Francisco Skyline, Pier 39 you will surely spend some time exploring.
And after all that, you'll work up quite an appetite. Head on over to Fog Harbor Fish House offering a classic waterfront experience with the freshest seafood heightened with incredible views. It's also the first restaurant in Fisherman's Wharf to serve a 100% sustainable seafood menu that has been approved and met by the standards of Monterey Bay Aquarium's Seafood Watch Program. Every night, Fog Harbor chefs get word about what seafood is coming in fresh and then craft the menu for the next day.
Their courteous staff and extensive menu will have your mouth watering and stomach smiling. But, without a doubt, one must try the Perfect Hibiscus Margarita, voted SF Weekly's Best Margarita, containing EL Charro Reposado, patron citronge, agave and wait for it…egg white!
And of course, a trip to the pier would not be complete without a bowl of clam chowder in a fresh sourdough bread bowl.
Fog Harbor Fish House truly exemplifies the statement 'sit back and enjoy the view!'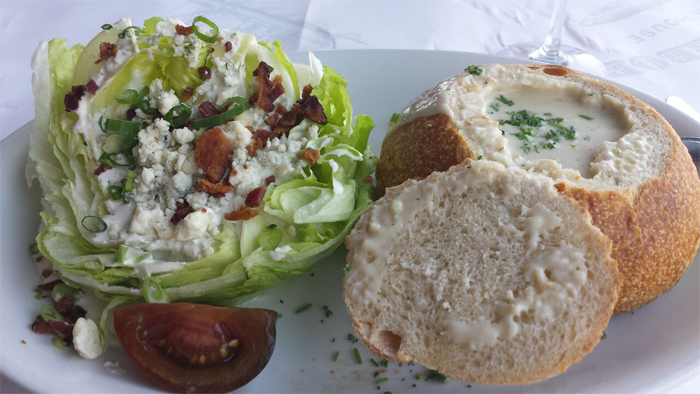 Photo credit: S.Travel
Dining & Entertainment Rolled into One Fabulous Experience:
Welcome to the beautiful world of AsiaSF! You'll feel like and be treated as a VIP as soon as you walk through the velvet curtains, then have a seat and begin your experience. The stunning world famous transgender "Ladies of AsiaSF" will serve you your 3 star CalAsian Fusion selections for dinner before hopping on the red dragon runway bar. Being a San Francisco icon since 1998, over 750,000 guests have taken the AsiaSF adventure with packages that range from Ménage à Trois to the Diamond Package. Sit back and enjoy the delectable cuisine while the beautiful ladies entertain you every hour.
On Friday and Saturday nights your dinner package includes entrance into the nightclub downstairs where DJ's will have you dancing the night away until 2am.
A truly diverse and enjoyable experience of entertainment, inclusion and delight!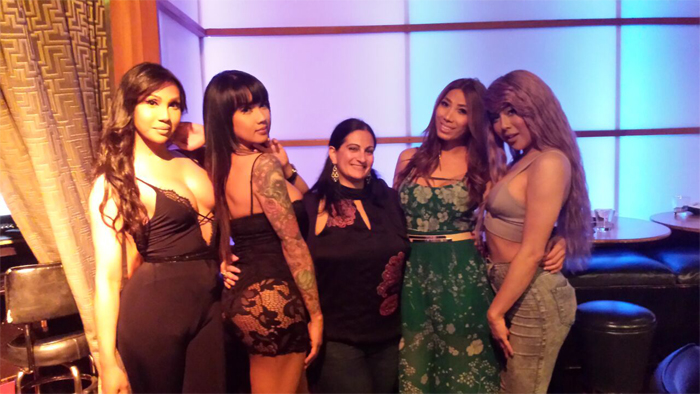 Photo credit: S.Travel
What better way to cruise the San Francisco Bay than on a stunning 183-foot yacht, the California Hornblower. Choose your package: brunch, lunch or dinner then sail away from the pier and begin your escapade into the bay.
Choosing the Champagne brunch cruise they had me at free-flowing mimosas! Your 2-hour cruise includes traditional American breakfast dishes, seasonal lunch entrees and let's not forget about dessert! Did I mention free-flowing bubbly and mimosas? Once you're done grab a drink and head up to the deck where you'll get up close and personal with San Francisco's famous landmarks including right under the Golden Gate and Bay Bridges, and admire the spectacular SF Skyline. With breathtaking views, on board entertainment and a delicious and wide selection of fare, you won't want to begin your weekend any other way.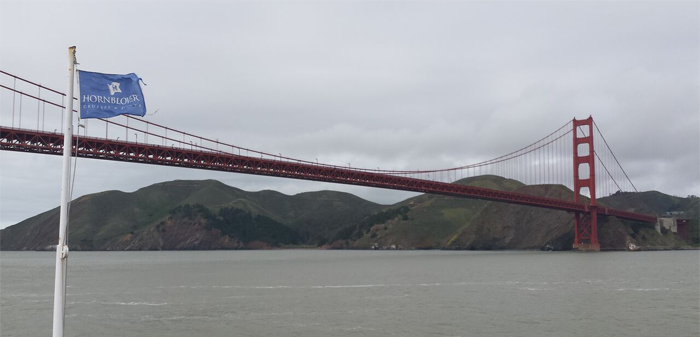 Photo credit: S.Travel
What To Do:
It's impossible to list all of the many neighbourhoods, landmarks and stories that surround San Francisco and the Bay area. With many famous markers already listed in this article, it's a sightseers dream to explore all SF has to offer and I could not only list a few. Instead, you'll find helpful recommendations on how to see (almost) everything during your visit:
–Big Bus Tours is your key to location, location, location! It's a great way to explore San Francisco as it takes you through 20 stops where you can get on and off to do your own investigating. You can also just stay on the bus where the run will take you 2.5 hours to complete from Fisherman's Wharf /Pier 39 to over the Golden Gate Bridge and buses come every 15-20 minutes should you decide to get off. The friendly staff are friendly and knowledgeable and will provide you with some key historical facts as you ride. Some of the famous landmarks you'll cover are:
-City Hall, which was rebuilt in 1915 and now stands a couple of blocks from the original structure which was destroyed in the 1906 earthquake. Its dome stands 42 feet higher than the United States Capitol lined in gold and is where former county supervisor Harvey Milk, was assassinated when the building unveiled on May 22, 2008.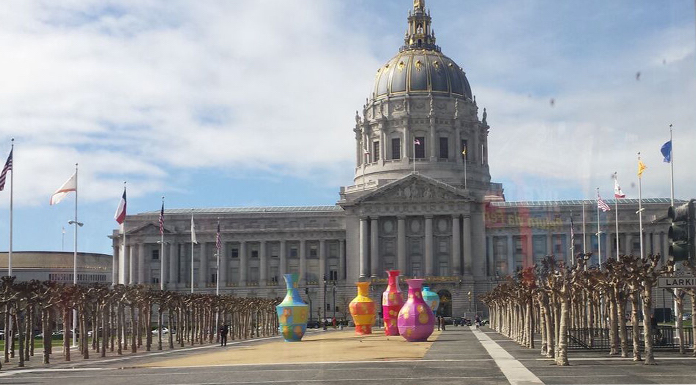 Photo credit: S.Travel
-Ferry Building, located at the centre of the city's financial, banking and transportation district, Market Street, where on Tuesdays, Thursdays and Saturdays you can shop the Farmer's Market featuring fresh farm products and prepared foods. Opened in 1898, it was the transportation hub for anyone arriving into the city.
-Golden Gate Park's 1,017 acres was built on reclaimed sand dunes covering a larger area than Central Park! Be sure to leave plently of time to explore this grand oasis which features the Academy of Sciences, Botanical gardens, Japanese Tea Garden and The National AIDS Memorial Grove, commemorating 25 years of remembrance, healing and hope, you'll find the 'Circle Of Friends' inside the Grove engraved with over 2400 names of people who have been touched by AIDS.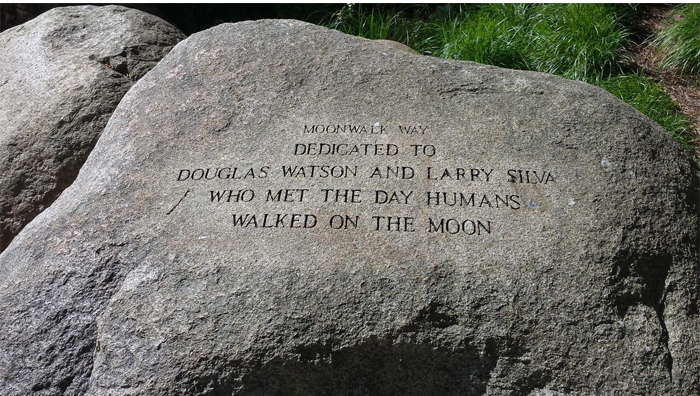 Photo credit: S.Travel
-Just a short walk over from Golden Gate Park is The Haight Ashbury neighbourhood, where the Summer of Love is as lively as it was in 1967 and where you'll find Amoeba Music, transformed from an old bowling ally it now houses over hundreds of thousands of music and movie titles from every genre you can imagine.
-Alamo Square, where Full House fans can see the opening of the show's beautifully painted houses referred to as 'the painted ladies', and you can walk a few blocks to find the actual house, like I did: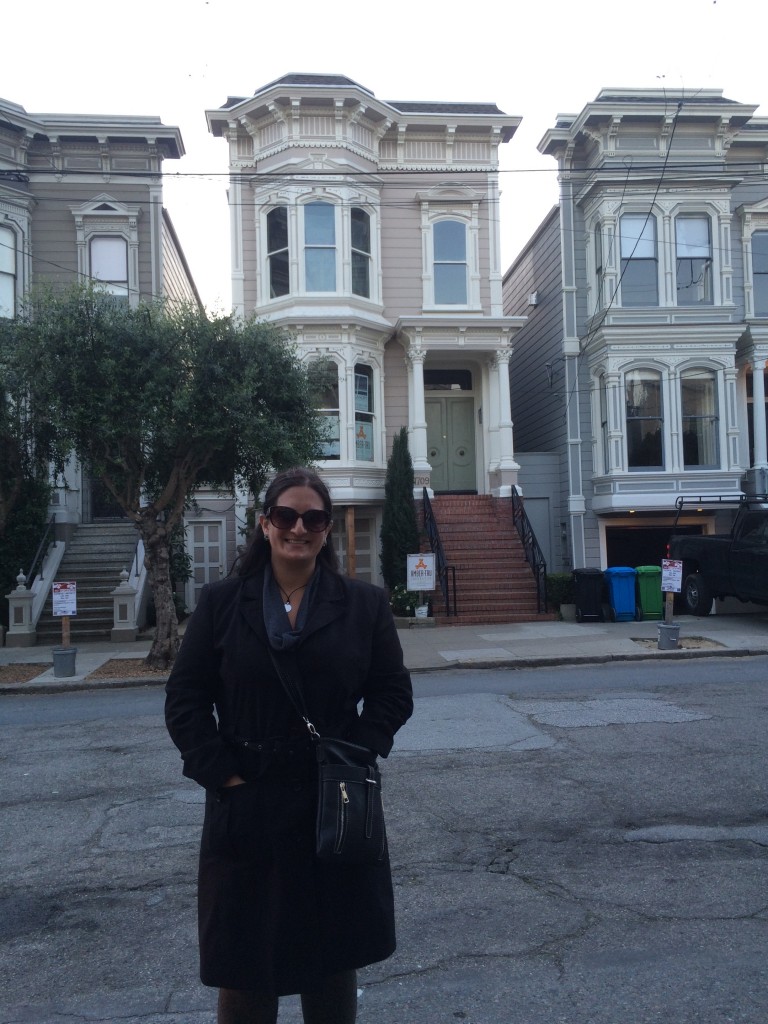 Photo credit: S.Travel
-Be sure to get off and check out the oldest Chinatown in North America.
-The Tenderloin district is located between Union Square and the Civic Centre and may look familiar to anyone who's seen the movie The Persuit of Happiness starring Will Smith, where several scenes feature this neighbourhood consisting mainly of housing almost entirely of single-room-occupancy hotel rooms, studio and one bedroom apartments. It's name comes from a lot of different stories but the most popular reference is a New York City's Police captain was assigned to this area and he could only afford to eat chuck steak on the salary he was earning, but after he was transferred to this neighborhood he was making so much money on the side soliciting bribes that now he could eat tenderloin instead.
-Another great way to see the city is by using the San Francisco CityPass booklet, valid nine days from the start of your use and allows you access to several explorations including the Exploratorium, Legion of Honor Museum which is currently running a Monet-The Early Years exhibit until May 29th, Aquarium of The Bay, and my personal favourite feature the three-day unlimited use of the Carble Car transportation system, the world's last manually operated cable car system. Because when in San Fran you kinda have to.
-A trip to San Francisco would not be complete without a visit to the infamous Alcatraz Island, one of the most notorious federal penitentiaries in US history. This 25-acre island was designed in 1933 and was a maximum security prison who once housed the most famous inmates like Al Capone, Machine Gun Kelly and The Birdman of Alcatraz. Your tour includes round trip aboard the ferry with spectacular San Francisco bay and Skyline views, access inside Alcatraz prison, The Alcatraz Cellhouse Audio Tour," featuring actual correctional officers and prisoners who lived and worked on the Island, stunning gardens and wildlife. I recommend beginning your tour with a National Park Ranger who will fill you in on all the attempted escapes, both successful and unsuccessful, plus you'll get to experience what a daily routine was like for the inmates and even step inside a cell to see what it was like. For those who want a complete exploration of Alcatraz, check out the night time tour, if you dare.
S.Travel Tip: Be sure to purchase tickets as far in advance as possible and these tours fill up fast!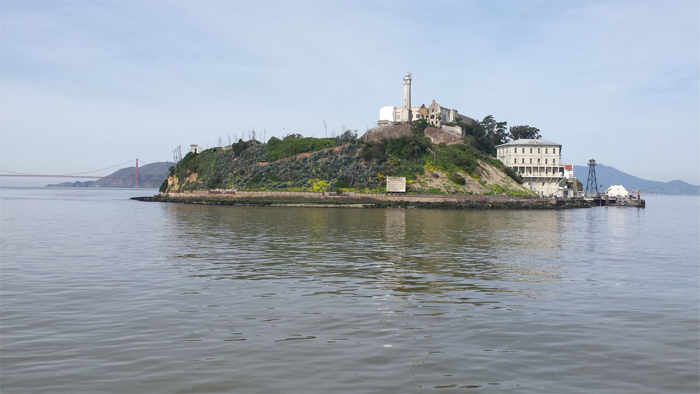 Photo credit: S.Travel
-The Castro District, commonly known as The Castro, was one of the first gay neighborhoods in the United States. It was transformed from a working-class neighborhood in the 1960s and 1970s and remains one of the most prominent symbols of LGBT activism and events in the world. The most famous resident of The Castro was Harvey Milk, who opened Castro Camera in 1973 and began political involvement as a gay activist, further contributing to the notion of the Castro as a gay destination. His store was used as his campaign headquarters and remains a tourist destination to date.
-Twin Peaks: For one of San Francisco's best views, make sure to hike your way up Twin Peaks. This natural attraction rises over 920 feet and offer panoramic views of the city, the bay and anything else as far as the eye can see.
– Sabrina Pirillo is the Editor of S.Travel.
–  S.Travel Approved*
* S.Travel is our coveted publishing stamp of approval on travel destinations, accommodations, bars, restaurants, adventures and experiences. Look to S.Travel for the very best LGBT travel the world has to offer. Join us on Twitter, Facebook  and Instagram for the latest in travel ideas, tips and fun, and sign up to receive our free S.Travel Newsletter.