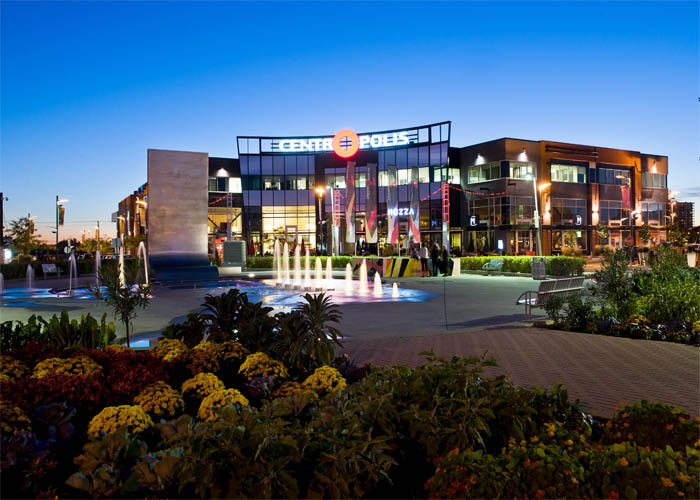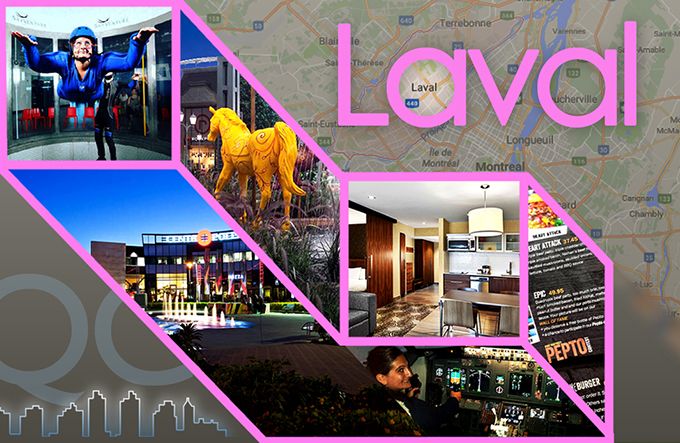 Tourisme Laval's tag line is 20 Attractions in 20 km and they're not kidding! Located only 15-20 minutes by Metro ride from Montreal's Berri station (or 40 minutes driving),  Laval is the place to visit for adventure, dining, and shopping. With these two cities being so close, it's easy to explore both in one visit – and if you're like me and you've been to Montreal many times (especially in the summer months for festivals such as FIERTE) then make sure to spend a few days in Laval, the balance of both city and country.
Getting Around
360 Bus Line is a free bus service that takes you to the nearest tourist attractions and hotels, and gets you right into the middle of all the action. 360 does a full loop from Montmorency Metro Station to the Hilton Laval, Centropolis, CF Carrefour, Cosmodome,  Maeva Surf, and more!
Where to Stay
Location, location, location! The luxurious Hilton Laval is close to  many attractions and features 148 fully-renovated spacious rooms and 42 suites (equipped with a full-size kitchen, a  large work space, pull-out sofa, separate bedroom, and for guest staying on the first floor, a relaxing terrace).  For an additional nominal fee,  enjoy their Corporate Club which includes deluxe breakfast, all-day snacks, happy hour from 5- 7 p.m., and work stations for those who want a change of scenery. Staying longer? There's a laundry facility on site.
Plus, you'll have access to a swimming pool, modern fitness centre, dining room, and an onsite shop featuring local products…what more could you ask for?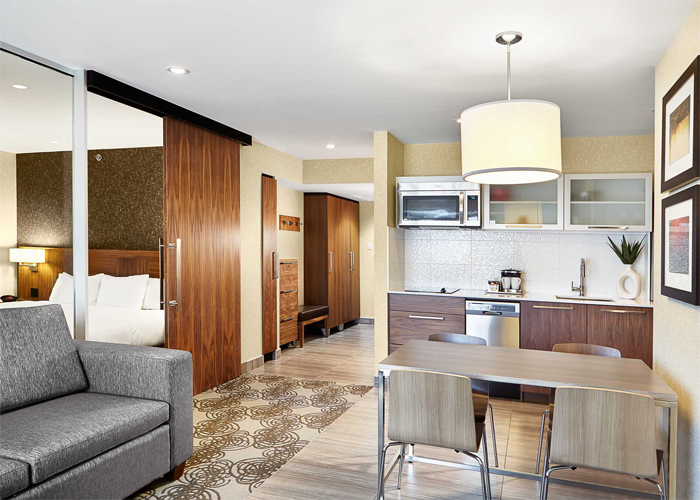 Lots to Do!
When I found out I was going to do indoor skydiving, I wondered how to say are you out of your damn mind in French? I expected that it would feel like dropping altitude while flying (I'm the girl who clenches the seat for dear life when this happens), and I didn't like the idea of falling. However, there is classroom training for the skydiving experience, and this made me feel more stable.
At one point during the Skydiving lesson (you need to learn the sign signals, hand placement, etc.),  I said to myself, screw it! I'm diving into this head first! And…well…I couldn't get enough of it! The experience could be described as the most extreme gliding feeling of a free-fall parachute jump inside a 45-foot tube. It was so freeing and incredible, even with almost 200 km winds blowing at your face!
Trust. Let go. That's what I told myself and I was a pro by the end of it – watch this video to find out more.
Indoor skydiving is so close to becoming a national Olympic sport and SkyVenture has been chosen to host The World Indoor Skydiving Championships October 18th-23rd, 2017. Featuring over 200 athletes, 24 nations and over 15,000 spectators online!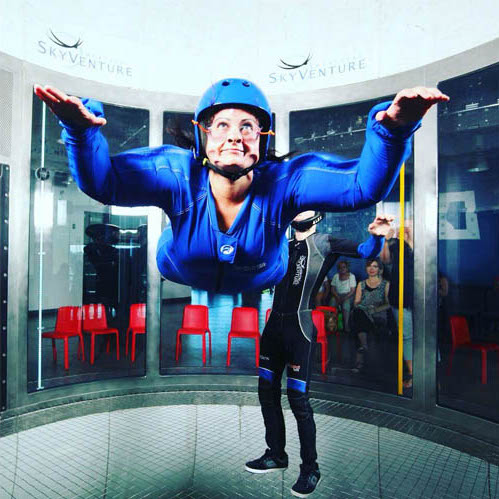 The word Maeva derives from the original home of surfing in French Polynesia, meaning my house is your house, all are welcome. Since watching the movie Blue Crush at age 14, I've wanted to learn how to surf; at Maeva Surf, my time had come and let me tell you, it's much harder than it looks! I tumbled and got tossed around, shot back, and got right back up and tried again. Body surfing was just as fun and I learned all kinds of tricks like flipping over my board, and the yo-yo, where I let go of the board from under me and flew like Superman – watch the proof here!
Once you've finished your lesson, be sure to take a seat at the tables and booths inside in for a bite (trust me you'll work up quite the appetite) and maybe a fish bowl of sangria!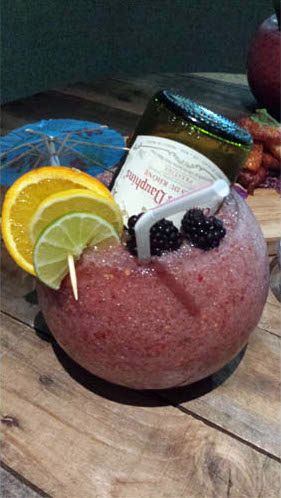 Laval houses the only museum in Canada entirely dedicated  to space sciences. I was lucky enough to be in town to watch the eclipse that took place from the Cosmodome. Inside, you can take part in one of three space missions, virtual animations and interactive games. A must see for any age.
Ever wonder what it feels like to sit in a cockpit and experience driving via simulator a real 737 Boeing plane? With Aerosim Experience you can take control as an experienced flight instructor accompanies you as your co-pilot. Once you've landed safely, you can take a shot at enemies by sitting in a Fighting Falcon F16 jet fighter simulator.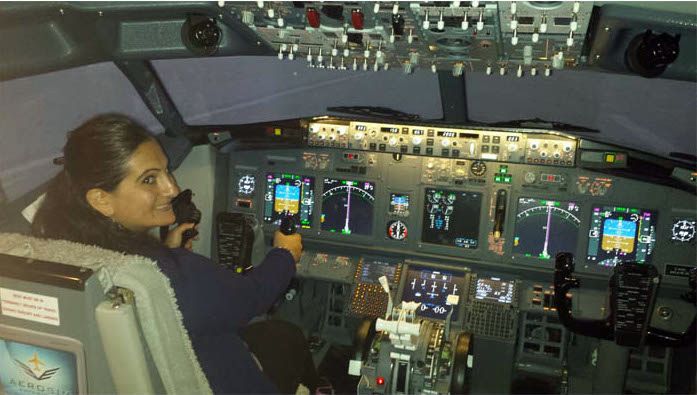 Although I'm 0 for 4 when it comes to escape games, Immersia, the escape game experience of fully immersive, original scenarios, has some interesting themes and concepts like the Piccadilly Cabaret and Weekend at The Shack game. They even have single player challenges where you play against a computer with three games of 20-minute sets.
The computer beat me. Time for a drink at Centropolis.
Oh, the terrible children! The real story behind this restaurant's name comes from the owner, Francine Brule, who was in Mexico with her three sons who didn't return home until 4 a.m. one night. She told them that she'd name her restaurant Les Enfants Terrible and was going to put up photos of all three of them all over the restaurant to remind her of better days when the children were good – and you thought your parents were embarrassing?
Francine wanted her restaurant to be place where fine dining meets casual family dining. Inside, you'll find beautiful wooden barn panels and huge black and white photographs and murals that give a warm, rustic feel.  Bravo Francine!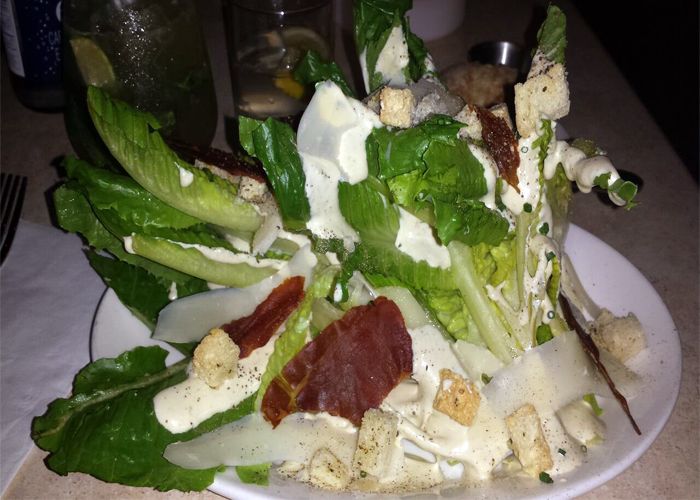 Beauty and The Beef brands itself as a burger bar and brings to life a variety of poutines to satisfy any craving. A must try: their deep fried pickles dipped in Kool aid!
They are known for their special burgers, one's that foster names like The Heart Attack, Epic Burger and my personal favourite, Spank Me Burger, where you must finish and not share the 10″ tall burger that olds 5lbs of beef. If you can't finish, you get spanked.
I fail to see the punishment here.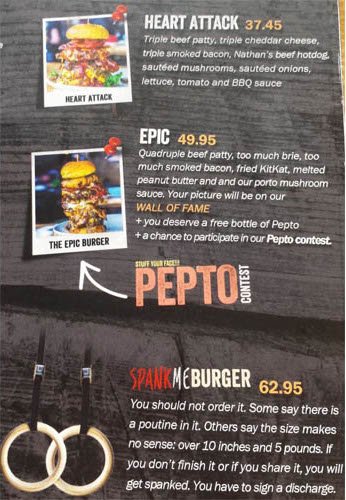 A world all on its own filled with gastronomy, entertainment, shopping, and events. Centropolis is a great meeting place for family and friends, featuring 30 restaurants and 30 incredible terraces with a stunning water fountain in the middle of it all. You can take a yoga class in the morning when the fountain is turned off and you can find your zen before the hustle and bustle of the lunch and after work crowd. In the summertime, movie nights take place in the circle, and in the winter, slide onto the refrigerated, outdoor skating rink.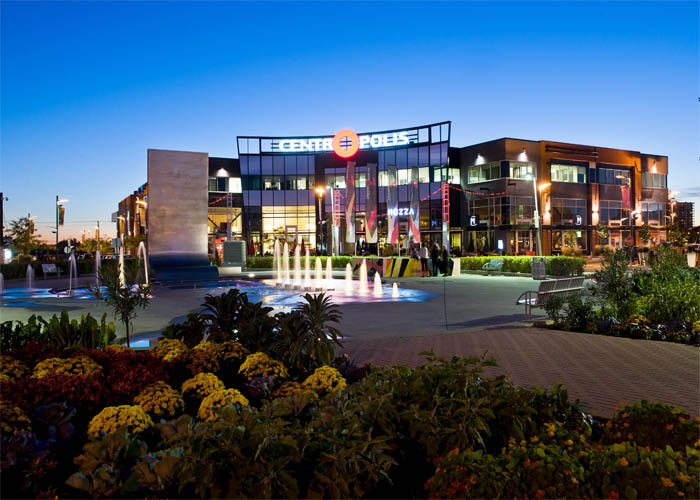 Carrefour, with its 300 boutiques, super stores, restaurants,  and beautifully renovated garden (which changes by season) is the largest shopping centre in Laval, and part of the Cadillac Fairview family. Customer-friendly features include a limo service that runs throughout the mall for when you get tired or have too many bags to carry, as well as a text service you can use in case you want to know where to find a specific item, linking you directly to guest services.
Ce' tres magnifique!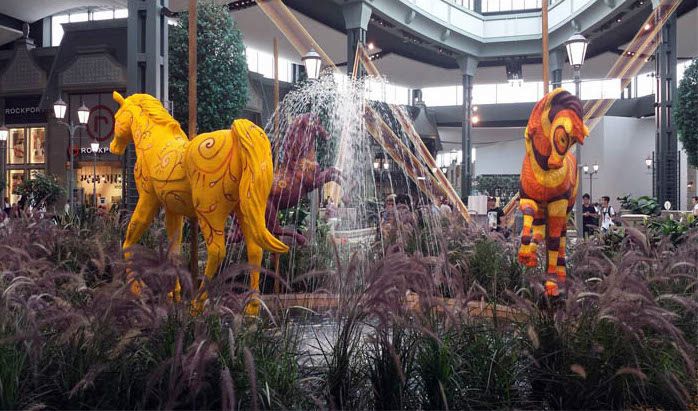 I couldn't think of a better way to end an extreme couple of days than getting a massage. AmeriSpa offers a tranquil oasis, which you can feel as soon as you walk in the door. You'll be taken to change into a robe and then head downstairs to relax before being taken in for a Relaxation Massage. Finish your experience with a dip in the hot water pool Jacuzzi or sauna.
By Sabrina Pirillo, Editor of S. Travel