APPRECIATION :: Your Efforts Matter
By
GGN
on October 25, 2014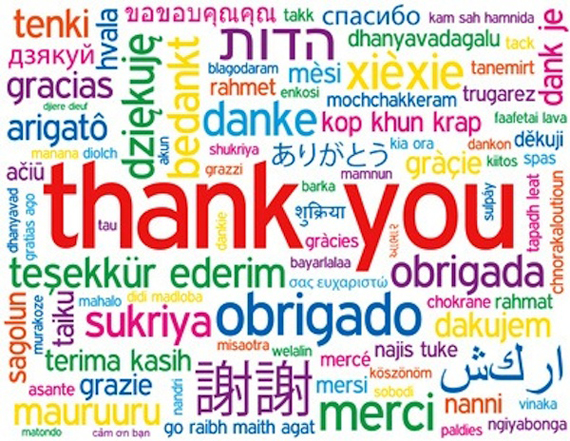 VOLUNTEER APPRECIATION :: Feel burnt-out from all the time and effort and money you give towards your favourite cause? Thinking of volunteering or donating for the first time (or first time in a long time) to an organization close to your heart? We understand, and so are re-visiting this volunteer / donor appreciation, written in 2012 by Jennifer Breakspear, then Executive Director Of QMUNITY, now head of Options For Sexual Health, with the intention of reminding everyone who volunteers and donates time and money that you are appreciated – sometimes more than words can say.
I can't thank you enough! Recently, QMUNITY – BC's Queer Resource Centre where I am Executive Director, hosted our annual Celebration of Appreciation. This event brings together many of our donors and sponsors for an evening of tasty food and wine and community. Approximately 40 people made their way (in the rain of course, it is February in Vancouver after all) after work to a downtown Vancouver bar. Inside they were warmly welcomed and quickly provided with a glass of wine. We mingled and chatted for an hour or so and then Jeffrey, my Board Chair, rose to welcome the crowd. He told an eloquent story of a recent outing with his godson and the look in the child's eyes when Jeffrey helped repair his bicycle.
That child's heartfelt appreciation was palpable to all of us in the room. Jeffrey then introduced me and I continued with the theme. It was an evening to appreciate those that support QMUNITY, who through their generosity ensure that we can provide the services and programs that LGTB individuals and communities throughout BC have come to rely upon. These donors and sponsors are some of the people upon whom we rely.

Before I moved into a career in non-profit management I donated to charities. I knew that it felt good to send a donation to support good work on a cause in which I believed. I knew that non-profit organisations increasingly do important work that used to be performed by government and is more and more necessary every day. I believed that this good work deserved support and that if I could help it was important to me to help.
What I didn't know was how good it feels to say thank you.
As the Executive Director of a non-profit organization, asking for money is a big part of my job and I'm pretty good at it. I meet with representatives of all levels of government and ask for funding. I solicit sponsorship from corporations. And I ask people to donate money. When I started I didn't really enjoy asking for money. But I did it anyway and in time it got easier. I tell stories about the work we do at QMUNITY and how we are making positive change in the lives of queer British Columbians every day. I give tours of our facility and tell tales of lives turned around, dreams encouraged and individuals empowered. I make speeches that excite and energize donors. But Monday night I got to say thank you. I stood up and named everyone in the room, spoke of each person's commitment to the work we do and the importance of their contributions. And I said thank you to each and every one. I appreciate every person in that room and articulating that appreciation is so very important. And it felt so good to do. As I recognized each person I felt joy and connection. These people care and because they care they act. Caring action deserves appreciation and I feel it. I really can't thank them enough. But I will keep trying.
If you support a cause in which you believe I thank you. Your caring action makes all the difference in the world. Your caring action matters. Thank you.