SOCIETY :: Women With Gay Friends Are Blessed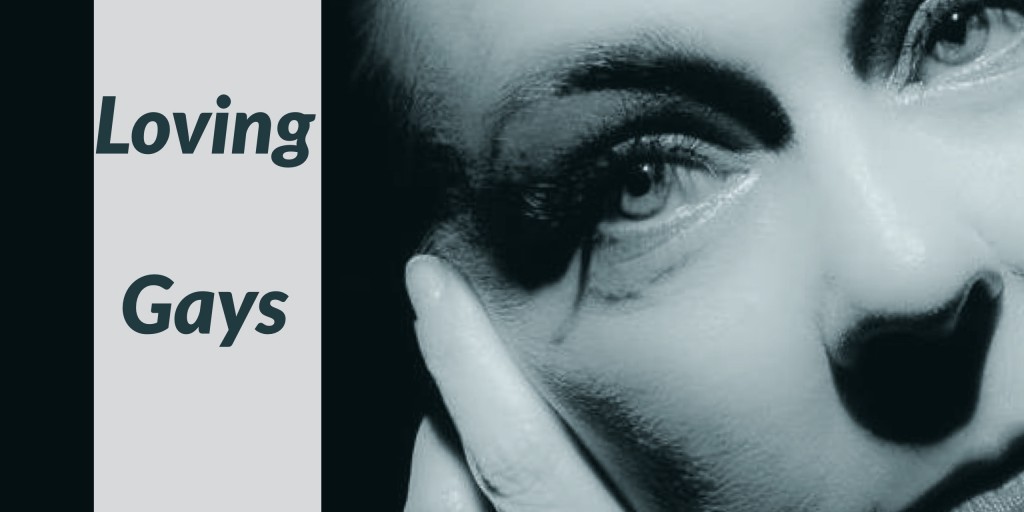 RELATIONSHIPS :: I have known and loved gay men ever since I can remember. When I was a wee child, my father worked with a man named Sid, who I now realize was flaming and living a lie. He was married to a woman and had children with her, as it went in the days when homosexuality was considered a crime in Canada. As a kid, I could neither put my finger on what it was about Sid, nor did I have the language to describe my perception of him. He had a lisp, a limp wrist, and he loved martinis. Sid was special and I thought he was fantastic.

In high school, I made friends with Jay, a fun, gentle gay man who I am still friends with. Jay was just Jay and his sexuality was not an issue – in our social group at least. Trying to deal with high school in the 1980s when homophobia was rampant and homosexuality very misunderstood, I was grateful for people who broke the rules and weren't afraid to be themselves.  Jay was one of these; he was just himself and we couldn't understand why people made such a big deal out of his sexuality – especially at a time when the people who teased him wore horrible mullets and listened to crappy bands like REO Speedwagon!
Sometimes we went to the clandestine gay bar in our small prairie city; we had to be signed in by members of the club and buzzed in through the locked door. At that time, being gay and being a gay ally was dangerous, so precautions had to be taken. But it was a wonderful time; Jay told me about his exploits with older men who recognized his state of being even before he did. It was a time of discovery about ourselves and our tastes; our rebellion, our characters, and our desire to be ourselves. Through Jay, I learned to have fun and be true to myself no matter what people said about me.

My first job out of high school was at a Canadian department store where I worked in the menswear department. This is where I met Greg. He was neat, tidy, and always smelled good. Greg was older than me and lived with his boyfriend in a gorgeous apartment in an old building with white pillars in the front. They introduced me to lots of older professional gay men who immediately accepted me for who I was, and I was completely taken by their open minds, their zest for life, sense of fun, and of course, their good taste.
Life can throw tough circumstances at us, but when you've got a life-long friend – especially a gay one – you know that you've been blessed. Greg and I have been through good times and bad together, still going strong 30 years later. Greg taught me that no matter what a person's sexual identity, we share the same joy, fear, and pain because we're all human.

I spent ten wonderful years volunteering at the AIDS Committee of Toronto (ACT). I was the first woman in the history of the agency to volunteer for the gay men's outreach program, where I handed out countless packs of condoms and lube to guys in gay bars and talked about safer sex and social issues. In the beginning, some bars didn`t welcome women but I went in anyway and did my job with the objective of preventing transmission of HIV and STIs and ultimately saving lives.  I also coordinated the route on several AIDS Walks for ACT to raise money for services for positive men in the community. My time with ACT gave some of my most fun and fulfilling moments, and I gained a deep understanding about the gay experience, gay politics, sexual health, and stigma; being open-minded, how to listen, and how not to judge.
To me, gay men are perfect beings created from the best elements of the masculine and the feminine. The more gays are recognized and empowered, the better world it will be. I am very fortunate to know so many gay men and I couldn't imagine my life without them – love you all, darlings!
Happy Pride! XOXO
by Leah Morrigan