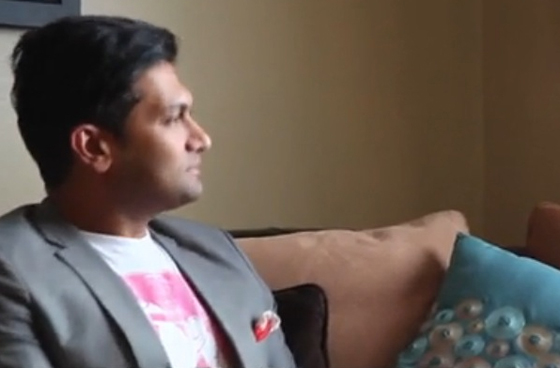 VIDEO :: GGN blogger Vance Hedman speaks with former Pride Toronto volunteer-turned-chair Mark Singh, who won the bid that allowed Toronto to host World Pride 2014.
Find out why:
Singh views the global community called Toronto as "a natural home" for the world to celebrate Pride
his vision for how World Pride can help queer people around the world
his one wish for every single queer person
he doesn't use the term "queer community" anymore
and why he was once planned to skip the very event he helped bring to Toronto
RELATED READING: GLOBAL DESTINATION :: Host city to WorldPride 2014, Toronto is the first city in North America ever to win the honour – in a showdown in Florida against Stockholm, Sweden – of inviting and welcoming the world to experience a Pride like no other. This June 20 – 29, LGBT friends from far and wide are expected to visit Toronto and witness the vibrancy Toronto citizens are fortunate enough to enjoy all the time – and to be dazzled: Toronto's typical Pride festival is one of the largest and most spectacular in the world.
Toronto is North America's fourth largest city, and is ranked the safest large metropolitan area in North America by Places Rated Almanac. LGBT people are particularly comfortable and accepted here – Toronto was the site of the first same-sex marriage in the world.
While many cities boast they are cultural melting pots, Toronto truly is, making it an ideal location for WorldPride 2014. With approximately half of it's 2.8 million inhabitants born outside of Canada, 14o different languages are spoken in Toronto; 30-percent of inhabitants speak a second language other than English or French.
The mix works. It's impossible not to appreciate authentic international living when walking the streets of Toronto, streets that lead to a cornucopia of communities representing the mosaic of cultures that make up the whole. Chinatown, Little Portugal, Little India, and Little Italy are just some of the 'hoods that show off Toronto's ethnic diversity. Neighbourhoods like posh Rosedale, the bookish Annex, hip Leslieville, and eclectic Cabbagetown offer cultural and architectural delights all visitors will appreciate. (MORE…)