FIVE THINGS I'VE LEARNED FROM STARTING MY OWN QUEER BUSINESS
By
GGN
on August 30, 2014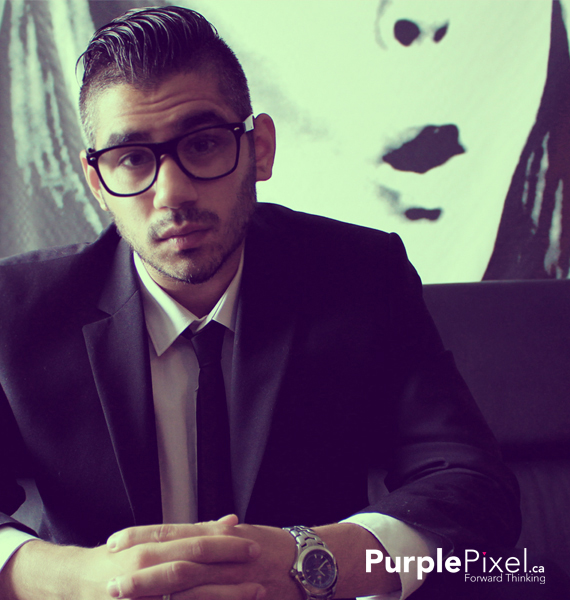 EMPOWERMENT :: So you think you can work for yourself? Let me tell you five things I've learned about starting my own queer business.
But first, here are just some of the words I came across while trying to find motivation to build my agency, Purple Pixel.
"Prepare yourself for terrible night sweats, staying up all night staring at the ceiling. Prepare yourself for tears, failure and heartbreak." 
Harsh, but it turns out I've already experienced all of the above. It's a part of the entrepreneur's morphing process, I've come to understand. The good news is what I was really experiencing was the binding process between my business and myself.
Because becoming an entrepreneur is more than just becoming a "professional" or a "business person".
The freedom you have as an entrepreneur is satisfying, but it's only one of the many benefits of becoming an entrepreneur.
I don't only get to be free with my life, but I get to become a smarter, more in touch human being. As an entrepreneur I'm encouraged to practice self-development exercises that feed my mind, body, and soul.
We have one life on this earth. Just one. How do people life their whole lives, working everyday on something that they don't love to do?
This sounds rather selfish, but living the way I want, and becoming the person I want to be, is my highest priority in life. >Tweet this! As an entrepreneur I get to satisfy all of these aspirations. Here are the five things I've learned about starting my own queer business.
#1: Building with purpose. I knew I wanted to build an agency, but I really didn't know where to begin. I read Paul Roetzer's book, "The Marketing Agency Blueprint". His writings instruct entrepreneurs to look inwards, to inspire their business's purpose and direction. Once I looked inside at what I really wanted to do, I found that I wanted to work on evolving communication practices that target the queer consumer.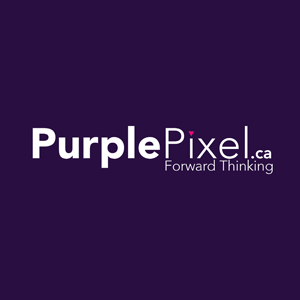 So, I created Purple Pixel. Purple Pixel is a hybrid-marketing agency that specializes in queer perspective communications. The agency has three programs that benefit different aspects of the community. Our Local Business Development Program aims to improve and grow queer oriented businesses. Our hope is that the success of local business will encourage commercial growth, and help build a healthier, more prosperous LGBTQ* community. Our second program, the Community Sponsorship Program, connects high-profile brands to the LGBTQ* demographic through sponsorship and the funding of queer social programs. Lastly, our Media Communications Program aims to drive queer focused marketing into the realm of mainstream advertising.
#2: It's… Perfect? Prior to  Purple Pixel, I threw out two fully designed websites, a variety of business plans, and countless brand concepts. I even went as far as legally renaming my business twice. I was too quick and impatient, and my ideas didn't have the time to blossom. Time is money, and spending 40 hours a week picking apart, and re-designing your logo is completely unnecessary. I wanted everything to be perfect. But I was wasting time over-analyzing my product. By all means, get as close to perfect as you can. But don't put all your eggs in one basket.
# 3: Mastering Efficiency. Prioritizing my tasks and figuring out what I need to do first, is essential to the efficiency of my practice. It sounds simple, but there is an art to it. Mastering the art of efficiency is priceless, especially in the context of a marketing agency. Balancing my time between clients can be daunting, and I need to make sure that my own business is growing. Currently we use Basecamp to help with project management, and we build day schedules using Outlook to design an hour-to-hour itinerary. Efficiency within Purple Pixel's internal gears will ultimately secure the agency's survival. When it comes to out-sourcing, I ask for a detailed time sheet. I want to ensure that my projects operate on a prioritized and efficient level.
#4: Self-analysis & personal development. There is a new age of entrepreneurs and seasoned mentors who are applying a spiritual perspective to entrepreneurialism. Tara Antler is a practiced writer, entrepreneur, and healer. She coaches leaders in business and in politics, and focuses on spirituality in the context of business. An amazing interview with Tara Antler is available on Elan Marko's Business Basecamp iTunes Podcast. This podcast really inspired me to think differently about entrepreneurialism. You can listen to the podcast free by clicking here.
Tara teaches self-development, and promotes physical and mental health exercises. She taught me that the stronger I was in my mind and in my body, the stronger I'd be as an entrepreneur. Keeping active, eating healthy and inspiring yourself with meditation, affects every inch of your future. The better my brain thinks the more creative I can be, the better I handle my emotions the more clear I can see, and the healthier my body is the more confident I'll be. The stronger I am as a person, the better I'll be at building my business.
I also suggest Brooke Castillo's podcast on " Over-coming Fear as an Entrepreneur". Listen to it free by clicking here.
#5: Nu-Digital Tech & Mobile Tools. Keeping in touch with your business's analytics has never been more accessible and affordable. The data you can collect is detailed and you can learn everything about your audience in real time. The knowledge that mobile analytical apps provide is priceless.- so priceless, its practically free. Having direct access to my traffic analytics, allows me to be more in touch with my business's position, my customers, and it allows me to see my strength's and weaknesses as a marketer.
Here are some amazing tools that I use to keep me connected with my analytics:
Access all of your Google Analytics web and app data from your mobile device. Monitor recent changes with Real Time reports. Easily get your Analytics data anytime, anywhere.
With just a few taps, you can manage your lists, add new subscribers, send campaigns, and view your reports. Create a campaign on your desktop or tablet, and send it from your iPhone or Android once your team signs off.
3. Facebook Mobile Page Manager:
Pages Manager helps admins connect with their audience and keep up with activity on multiple Pages, all in one place.
Hootsuite mobile is a simple way to take our platform with you on the go. Now, powerful social media management is just a tap or swipe away.
Whether you're updating your grocery list on the go or collaborating with co-workers in the office, Wunderlist's Real-time Sync instantly keeps all your lists up-to-date no matter where you are.
– Matt Barker is the founder of Purple Pixel, a hybrid-marketing agency that specializes in queer perspective communications.