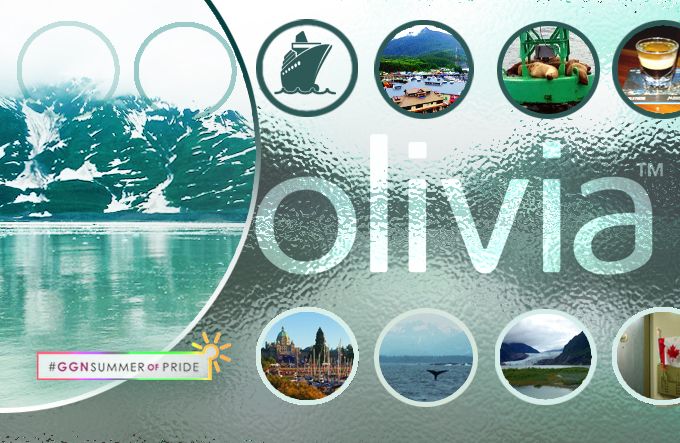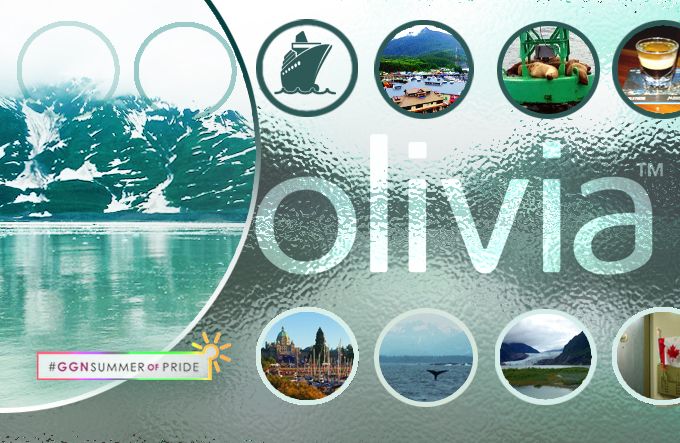 Pick an adjective: magnificent, grand, awe-inspiring, breath-taking, spectacular, unbelievable, majestic. That's Alaska. Where words cannot express its beauty and photographs will never do this magical place justice.
Alaska is all about taking your surroundings in (spoiler alert) like in the movie, The Secret Life of Walter Mitty, when Ben Stiller finds Sean Penn on top of the Himalayan Mountains. He's been waiting there to capture the perfect photograph of a snow leopard. When it appears, Penn just stares at it outside of the camera lens and Stiller asks him when he's going to take it, and Penn replies, "Sometimes I don't. If I like a moment, I mean me, personally, I don't like to have the distraction of the camera. I just want to stay in it".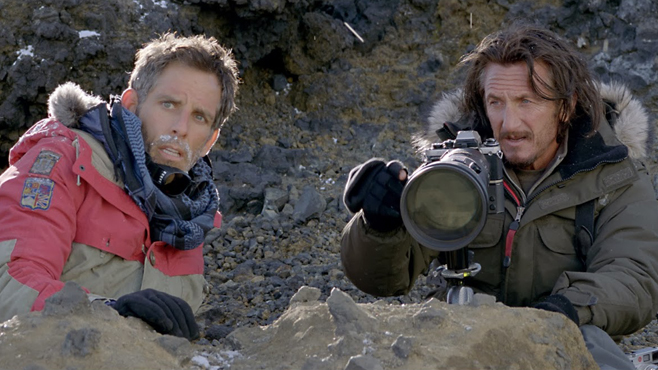 Sometimes we're so busy trying to capture the moment in our camera that we forget to live in the moment. Your eyes can't help but weep in awe of being in the presence of sheer beauty, impossible to hold back as you take in this once in a lifetime experience. To see this with your eyes instead of through a lens, which we are all guilty of doing. Trying to capture these moments to last us a lifetime instead of letting it etch into our souls in gratitude of being able to experience this moment.  Even of no one ever sees it, no one ever understands what we saw, it is the only one that matters. We saw it. That is the moment we remember, THAT is the one that lasts forever.
Summer time in Alaska is just about anyone's dream, getting about 18 hours of daylight but the catch is in winter, when it's reversed. There's something about Alaska that allows you to let go and not stress and sweat the small stuff. One morning I couldn't connect to WiFi to check my e-mails and I couldn't find where the steward put my room service book (I didn't want to eat at the buffet as I was feeling sea sick and resorted to eating green apples and crackers, and stayed away from alcohol which seemed to help). I was so frustrated at these stupid, mundane little things that I just went on my balcony to cool down and happened to look at the ocean to see a dolphin jump out! I gasped from the unexpectedness of it. Then two more popped up and swam in tandem. Suddenly, the WiFi and my queasy stomach didn't matter anymore – I was staring at something beautiful, something nature delivered that not a lot of people get to experience.
In that moment, gratitude and joy melted away all the unnecessary crap I was focusing on. This is the gift that Alaska gave me. This is the gift that I will forever be grateful for and one that will bring a shine to my eyes whenever someone asks me about it. The gratitude also ties into not only my first cruise ever, but my first experience with Olivia Travel (read about my experiences with this travel company here).
The Holland America Oosterdam embarked from sunny and warm Seattle, and I began my adventure at sea. We were on board for almost two days before we approached in Alaska's capital of Juneau.
In the late 19th century, a mining engineer by the name of George Pilz, offered a reward to anyone who could lead him to gold. His first chief's attempt was unsuccessful but his second, which included Richard Harris and Joe Juneau, struck gold! That discovery not only changed the course of history but that of Alaska as well. On October 4, 1880, Harris and Juneau laid claim to the land which they named Gold Creek, and in 1881, gold miners voted to rename it Juneau.
The state capitol is nestled between Mount Juneau and Mount Roberts and filled with glaciers and mountains as far as the eye can see; the wildlife is endless – keep your eyes open for bald Eagles, mountain goats, beavers, and black bears (oh my!).
The only way into Juneau is by plane or boat, and Juneau's only fast food restaurant is McDonalds which was built in 1982, sold 17,000 hamburgers on opening day, and then closed for three days until more supplies could be brought in.
Mendenhall Glacier, bordered between Mount McGinnis and Bullard Mountain, is Alaska's most popular glacier that has been retreating since 1929. This breath-taking glacier is around Mendenhall Lake from Nugget Falls and its cascading waterfalls, discovered in 1974.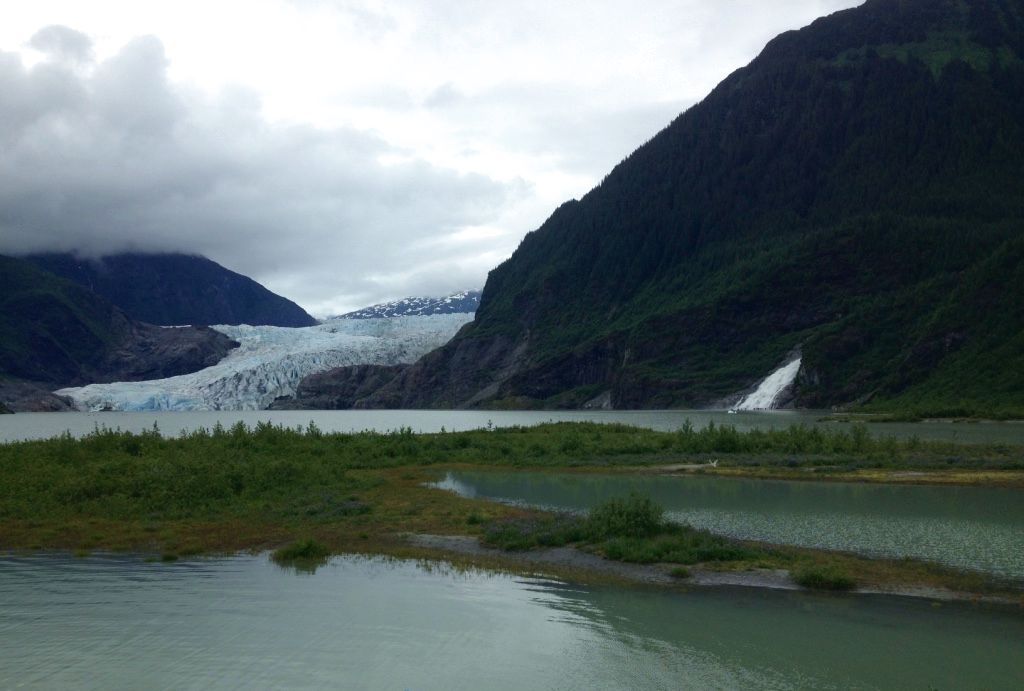 Red Dog Saloon, founded in the mid-20th century with real sawdust on the floor. You'll feel like you're sitting in an old country and western bar, where you can order the Duck Fart (Bailey's, Kahlua, and Crown Royal poured over a Mendocino cherry).
Other great landmarks and excursions in Juneau include a ride up Mount Roberts Tramway to get a scenic view of the area, the Juneau-Douglas City Museum, take a helicopter to the top of the glacier, and even go dog-sledding when you get to the top!
Hubbard Glacier: The amazing, rare blue ice of Hubbard Glacier is formed from the compression of pure snow which then develops into glacial ice. The magnitude of this magnificent beauty is awe-inspiring at 1,350 square miles. It rumbles with thunder when ice breaks off of the glacier (called "calving") and splashes heavily into the cold Alaskan waters.
Sitka, the original capital of Alaska, has a 14-mile-long highway and the McDonald's is located directly across from the Emergency Room. Sitka is a quaint city, with more wildlife than you can shake a stick at.
This year marks a special anniversary for Sitka. As Canada celebrates our 150th, Sitka celebrates the 150th anniversary of the transfer of Alaska from Russia to the United States. This anniversary year is also a time that Sitka celebrates the rich Native culture, in place long before the Russians arrived, which is still alive and well as part of the community.
Sea Otter and Wildlife Quest has been an award-winning cruise for several years and I can understand why. Sea otters frolic in the water and swim on their backs, paired together holding hands. A bald eagle* sits atop a tree guarding its nest, strong and powerful. Sea lions, harbor lions, otters, bald eagles, and with a little luck, a family of humpback whales will show up and say hello.
Humpback whales jump out of the air by pumping their tails.  During the cruise, an enormous whale pumped its tail three times and in all its glory, made an extraordinary leap into the air and then crashed back into the water. I was awe-struck; this was something that my eyes could never un-see.
A hundred yards from the boat, the whale pod approached and I looked directly into the mouth of a humpback as it opened his giant muscle for air.  The whales dove back into the water, backs arched, then waved their tails to us, leaving us with jaw-dropping memories.
*Fact: Eagles are monogamous and mate for life, and return year-after-year to the same nest.
Other major visitor sites in Sitka include Castle Hill with stunning views of Sitka, St. Michael's Cathedral, Sitka National Historical Park and Fortress of the Bear.
Ketchikan was established in 1887 when a salmon cannery was built at the mouth of Ketchikan Creek. Today, fisherman and loggers still contribute to the cafes and bars surrounding the waterfront. Ketchikan is filled with wildlife and has the largest national rainforest in the United States, the Tongass National Forest, gateway to Misty Fjords National Monument, a spectacular wilderness area sculpted by glaciers.
While you're there, be sure to take a stroll through Creek St Historic District, which once housed Alaska's most notorious red-light district from 1902-1954; catch the Great Alaskan Lumberjack Show, find a local shop to purchase genuine stones crafted by authentic Alaskan jewellers, or grab some fresh fish tacos and Alaskan beers by the harbor. My best advice: just walk around and admire this beautiful city.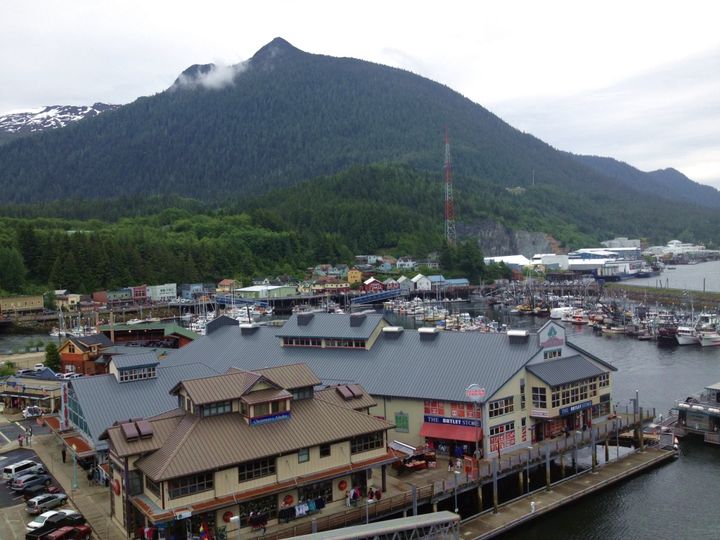 A special treat was being back on home soil when Canada celebrated its 150th Birthday this past July, and the elegant and vibrant city of Victoria was just the place to do it! The celebrations were incredible with a free concert in front of the Parliament building and fireworks ending the special evening; The Fairmont Empress Hotel (famous for its traditional high tea) stood tall and overlooked the harbor that was covered in Canadian flags. It was good to be home.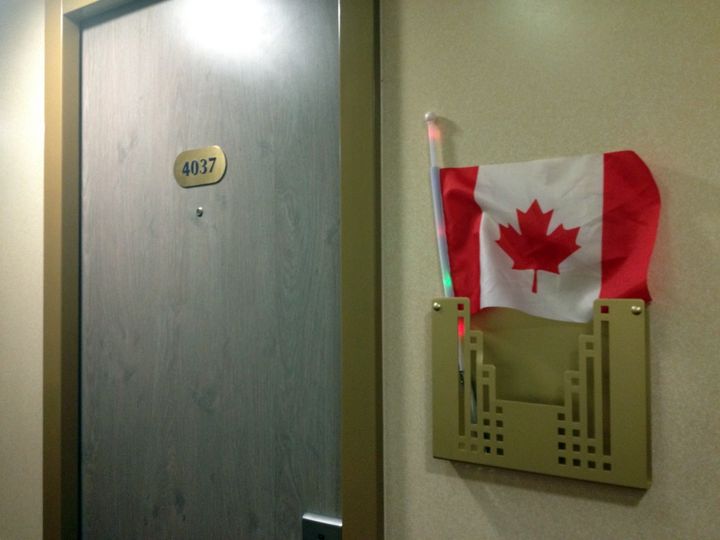 This unique B.C. port offers visitors lots to explore including Chinatown (home to Canada's smallest road, 'Fan Tan Alley'), painter Emily Carr's House, and the stunning Butchart Gardens that houses over 700 varieties of flowers, illuminated with thousands of lights at night!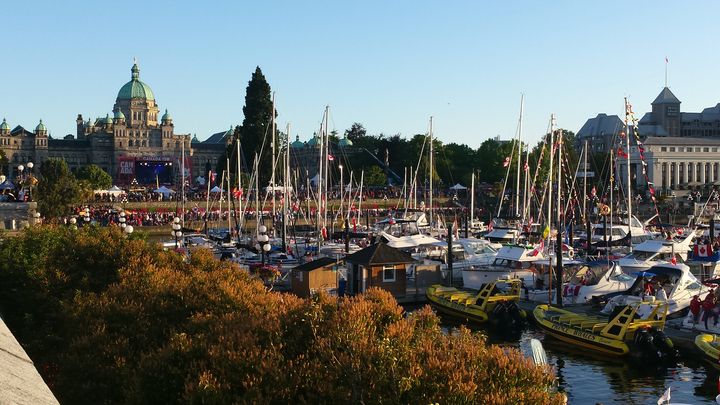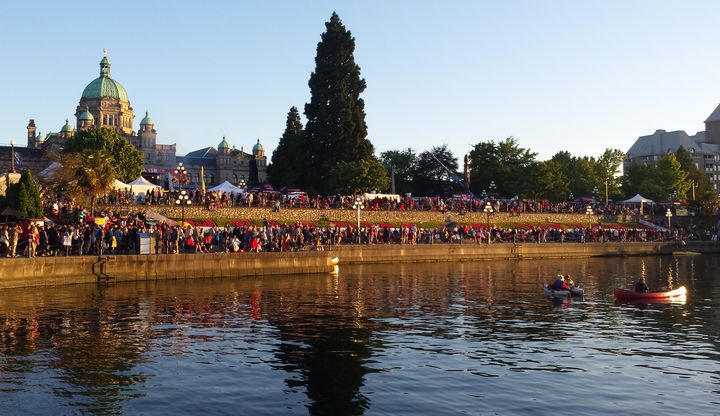 Words can barely express why this unbelievable state should be at the top of your bucket list; photos and videos don't do the incredible voyage justice but here is a video showing just the tip of this incredible iceberg.
~Sabrina Pirillo is the Editor of S.Travel