PERSONAL EMPOWERMENT :: DeVon Franklin – Produced By Faith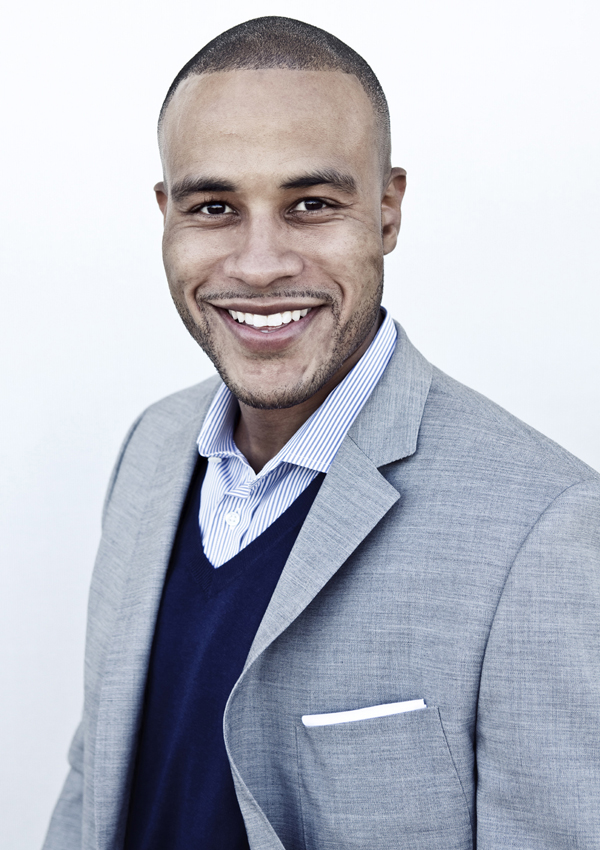 IN CONVERSATION :: "I loved this interview," says TheGGN publisher Shaun Proulx of his one-on-one with Devon Franklin, the Will Smith intern turned Hollywood studio executive, author of Produced By Faith, Christian preacher, and the man Oprah calls "a different kind of spiritual teacher for our times".
"Not that I didn't expect to enjoy it," explains Proulx, "but DeVon and I are very different people. He is a straight, black, married Christian preacher from the U.S. I am a gay, white, married spiritual man from Canada. He believes in God. I believe in something bigger than me, but I don't call that God in the way a Christian does; I'm not religious.
"When I told people I was interviewing DeVon, some of them wanted me to go into finding asking the infamous question Oprah has asked other Christian leaders on her Next Chapter series on OWN: is homosexuality a sin? But, in going into this conversation, I decided I didn't want to talk about our differences whatever they might be, but rather, what we have in common. Our childhoods are very similar – almost exact. We both gave a lot up and took big risks, too. We both live our lives operating from a faith-based place. I think this interview is a great example of how two very different people can explore how they are the same, for a change. I like the idea of more of us having conversations like this one."