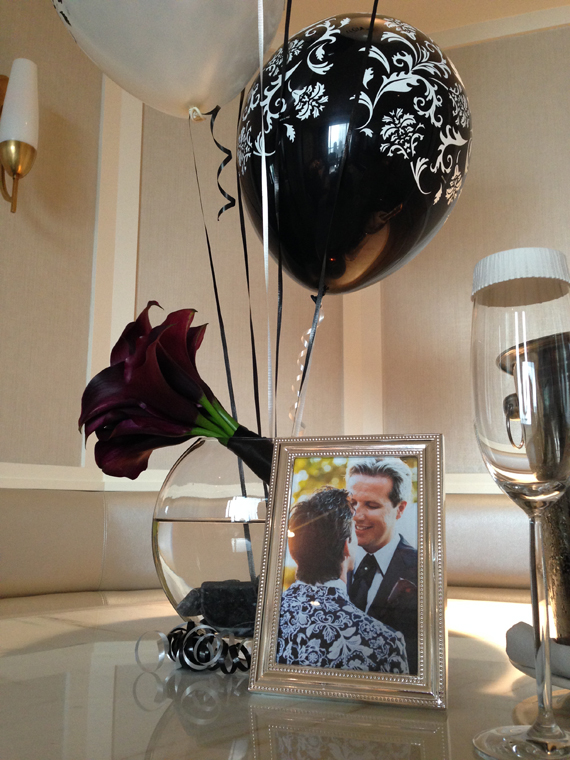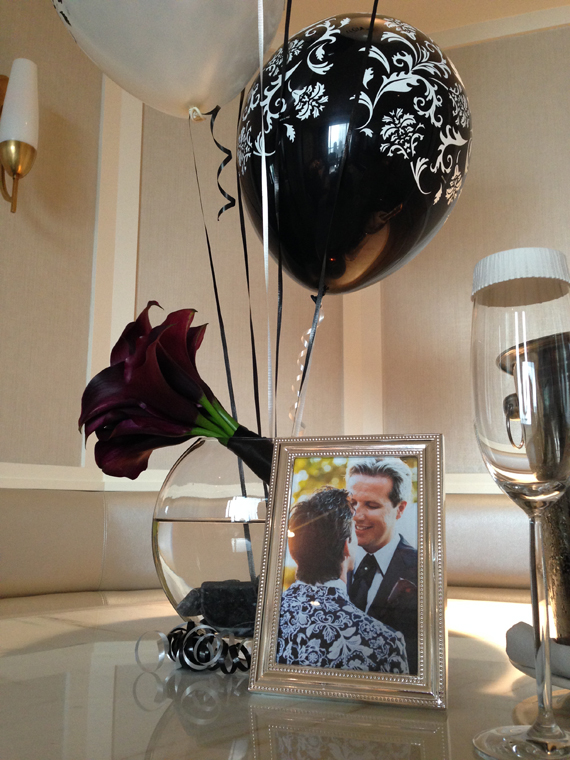 EXPRESS THE LOVE YOU FEEL :: Ask a gay man who has been in a relationship about what can cause a breakdown and it's likely the word communication will arise. Resolving arguments, expressing anger, under-developed listening skills, and feeling the need to "win" arguments are common challenges in intimate relationships between gay men.
Psychotherapist Dale Curd says that's because men are taught to communicate in a very specific way.
"Men communicate by fixing things," says Curd, a leading authority in North America on men's mental and emotional health. "Recognizing there are more ways to communicate is key."
Communication is particularly important when it comes to the subjects of love and appreciation, areas in which typically men have difficulty with, Curd says.
"But it's important to say or show how you feel – today," advises Patrick Marano, husband of GGN publisher Shaun Proulx. They couple first began dating in 2008. "Your relationship doesn't have to be in a bad place for you to do something good for it. >Tweet this! We make a point of showing each other our love. We call it "putting on the ritz" and its amazing how a little goes a long way."
If actions speak louder than words, this past spring, Marano pulled out major ritz to communicate his love – clearly. Married since 2011, the pair still have yet to take a honeymoon. Instead of waiting for that to happen, Marano created a mini-honeymoon that remained top-secret until the day-of. "You've never seen someone so thrilled as my husband when I told him to pack a weekend bag on a Friday morning," he says.
Instead of flying off somewhere, Marano whisked his husband in an SUV to the Ritz-Carlton, Toronto, just blocks from where they reside.
"The hotel is so decadent, we didn't leave the building for two nights and three days," Marano says. "It was an incredible way to strengthen our bond."
He points to the exceptionally high standards of the luxury hotel as example of how-to in expressing appreciation. "They went out of their way to put thought into everything for us," he says. "The key word being: thought. You have to put thought about the person you are in a relationship with, thought about how you can show them you care.
"When I was working with Ritz-Carlton on this surprise, they excelled at this. They took the time to find out about us. They asked, "How can we make this weekend memorable?" It mattered to them. So take the same approach with the person you love. The Ritz-Carlton, Toronto wanted to know everything about our wedding day, they wanted to see pictures, they wanted to know Shaun's favourite cocktail. Everyone should appreciate their partner the way Ritz-Carlton Toronto appreciates its guests."
Marano elaborates, saying that from the moment they arrived until the moment they left, the hotel made them feel like superstars. "Staff knew who we were on sight; everyone had been made aware of how special this weekend was. Whenever we passed a staff member we were wished "Happy Honeymoon!". We were whisked up to their Club Level and served glasses of champagne while we took care of check-in business. We stayed in a magnificent space called the Simcoe Suite, which is jaw-dropping. It was very easy not to leave a lake view, Italian linens, and an oversized soaking tub for three days and time like that for a relationship is invaluable.
"When you show someone you love that you are paying attention to them, it really means a lot. Ritz-Carlton had set out more champagne on ice for when we first walked into the suite, and tied to the ice bucket was a bouquet of balloons with a design that matched my Tom Ford wedding jacket. That means a staff member saw one of our wedding photos and actually sourced out balloons to match. I was so touched. It's always the thought means the most; our partners remember how we make them feel. Our room was also filled with black calla lilies – our wedding flower – plus all the wedding photos I sent them to reference ended up in frames, all around the suite, which are now in our home."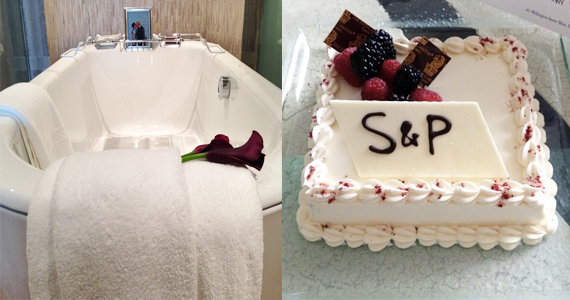 Shaun's favourite drink – vodka martinis with stuffed olives – was duly noted and served in the relaxation lounge between their My Blend by Clarins facial and deep-tissue massage in the hotel's #1 ranking spa. After a dinner at the hotel's tribute to Toronto, TOCA, (where even 2-star Michelin Chef Oliver Glowig came by to offer the duo his warm wishes) the couple returned to their suite to find min version of their wedding cake.
"It was better than the original," Marano says. "And yes, it was an incredible experience to be treated like kings this way, but it made me realize: isn't that what we all want for our relationships? For them to be an incredible experience?"
If putting on the ritz means serving up The Ritz-Carlton royal treatment, it doesn't mean  you need to express your love and appreciation with a gesture as grand as the one Marano orchestrated. However, you should be prepared to commit to a high level of communication maintenance, say Curd, who offers his clients "The Rule of 3" to help them in becoming strong communicators of their feelings:
Incorporate 3 acknowledgments every day between each person, making heart-felt acknowledgements, such as, "I really appreciate what a great listener you are."
Ensure 3 non-sexual physical connections per week. Hold hands on a walk, cuddle while watching TV, or greet each other with a hug at the end of a day.
Create 3 relationship-building activities each month. Focus on figuring out how you want to spend your time together.
Advises Curd, "Explore something your partner loves:  Spend a day exploring something your partner loves to experience which may be unknown to you-or, not something you necessary would choose to do. Or spend a day consciously choosing to hold each other's hands as often as you can. Walk, talk, dine, etc while holding hands.  Next to a kiss, it is the most intimate, non-sexual action we can enjoy."
Follow Dale Curd on Twitter.
Tour the Ritz-Carlton:
– With reporting by Vance Hedman.